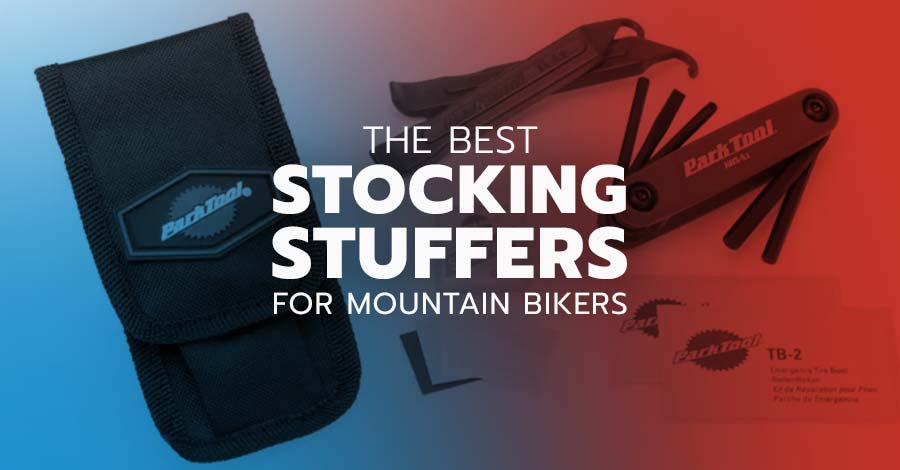 Updated November 2019 – You don't have to go big when cruising through our gift lists. Here are some of the best stocking stuffers for mountain bikers. Go small and stock up on trail snacks or items that will help you maintain the bikes and keep them looking good. Everyone in the family has a few frame protection decals on their bikes to help prevent cable rub when the bikes are transported on the van.
VIEW more of the BEST GIFTS FOR MOUNTAIN BIKERS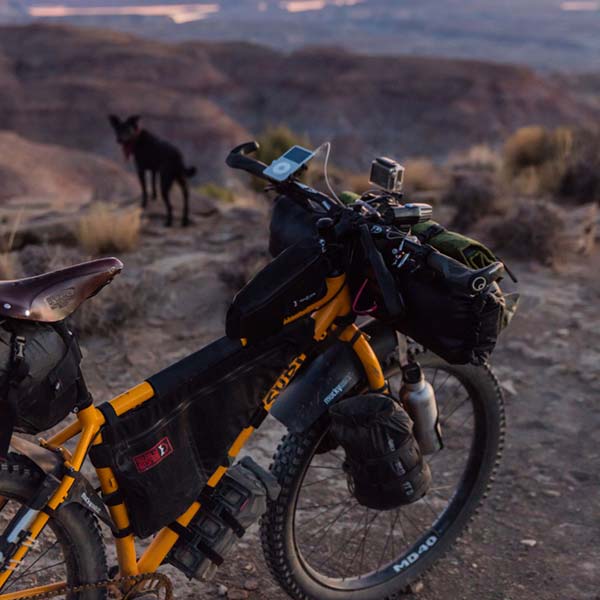 All Mountain Style Frame Protection 
Protect your bike! The All Mountain Style frame guards provide protection from impacts and abrasion for mountain bike frames to keep re-sale value high. Constructed from an adhesive, semi-rigid PVC they adapt to the shape of your bike's frame and allows repositioning while installing. These frame guards are available in colorful and unique designs and patters for customizing and protecting your bike.
Honey Stinger Stinger Waffle – Variety Pack
Stuff your favorite mountain biker's stocking with treats! Honey Stinger Waffles are one of our favorite foods to eat while out on the trail. These delicious snacks rely on honey for a majority of the carbohydrate load. The honey acts quickly to give you a burst of energy and is easy on the stomach. This variety pack of Honey Stinger Waffles is packaged in a box of 15 individually wrapped waffles – you get 5 of each flavor: Chocolate, Vanilla, and Honey.
Dirt Series Podium Water Bottle 
Everyone needs a new water bottle! Designed especially for the mountain bike crowd, the Dirt Series Podium 21oz Bottle from CamelBak aims to quench thirst without any weird tastes from inside your bottle or on the valve. A self-sealing Jet Valve prevents spills and splatters and a gentle squeeze of the bottle delivers a high-flow of your beverage.
Pedro's Bicycle Tire Levers (pair) 
Pedro's award winning tire levers feature molded box construction and a proprietary plastic composite blend that makes them the strongest levers available. The unique chisel tip shape easily inserts beneath the tire bead and the slightly thicker shape keeps the lever securely in place. Additionally, the bold shape of the lever and helpful dual spoke hooks makes removal of even the tightest tires a simple task. These levers are some of the best stocking stuffers for mountain bikers.
Dakine Vert Rail Tri Fold Wallet 
This classic Tri-fold wallet is perfect for casual and everyday use. The full-length currency pocket accommodates your bills and the ID window and multiple card slots keep your plastic organized. Available in 5 colors!
Crankbrothers Multi-10 Tool
Perfect for a stocking and a hip pack! The Crankbrothers Multi-10 Tool is slimmer and more compact than the Multi-17. While it lacks the chain tool and nipple wrenches, it contains all the super handy tools that you'll really use on a regular basis on the trail or on the tailgate to keep your bike rolling smoothly.
Nano Tech Bike Cleaner by Muc-Off
Clean bikes are happy bikes! Nano Tech Bike Cleaner by Muc-Off can turn your filthy rigs into a squeaky-clean machines. It's fully biodegradable, so you won't have to worry about washing off your bike in the backyard or driveway, only to have nasty chemicals making their way into the surrounding watershed.
Pedro's Pro Brush Kit
Give them the tools to keep their bikes clean and shiny! Keeping your bike clean is an essential part of bicycle maintenance ensuring better performance, increased safety, easier repairs, increased life of all parts of the bike, and more fun on your next ride! Pedro's Pro Brush Kit offers a set of four unique brushes designed specifically to easily and quickly clean all parts of the bike.
Timber Mountain Bike Bell
This perfect little mountain bike bell is one of the best stocking stuffers for mountain bikers. The Timber Mountain Bike Bell is not your average biking bell. Designed for when you need "more cowbell", this bell mimics the more passive noise that a cowbell produces as a more polite way to alert others of your presence. This bell even comes with an integrated on/off switch so you can ride in silence when the bell isn't needed.
Lezyne Shock Drive Shock Pump
Help your family stay pumped! Lezyne's gauged mini-pump will blow other shock pumps away. The Shock Drive pump's 100% CNC machined aluminum housing makes it light and bomber, perfect for your hip pack or backpack.
Pedro's X Dry Chain Lube 
This chain lube is best suited to keep your chain clean and lubricated in dry to mixed conditions. Pedro's X Dry Drip won't collect dirt and muck that eventually bogs down your drivetrain. This formulation uses safe, natural base carrier, so you don't have to worry about nasty chemicals ruining the environment.
Stans DART Tool 
Keep the whole family rolling with the Stans DART Tool. Tubeless tires were supposed to mean the end of flats, but while flats are significantly reduced, they still remain a part of our life with tubeless setups. Stan's DART Tool aims to make the inevitable tear or large puncture quick to fix by plugging holes and instantly sealing flats.
https://mtbwithkids.com/wp-content/uploads/2018/11/best-stocking-stuffers900.jpg
470
900
Traci
https://mtbwithkids.com/wp-content/uploads/2016/05/logo-mtbk-400-300x157.png
Traci
2019-12-01 21:16:14
2019-12-02 18:40:56
Best Stocking Stuffers for Mountain Bikers