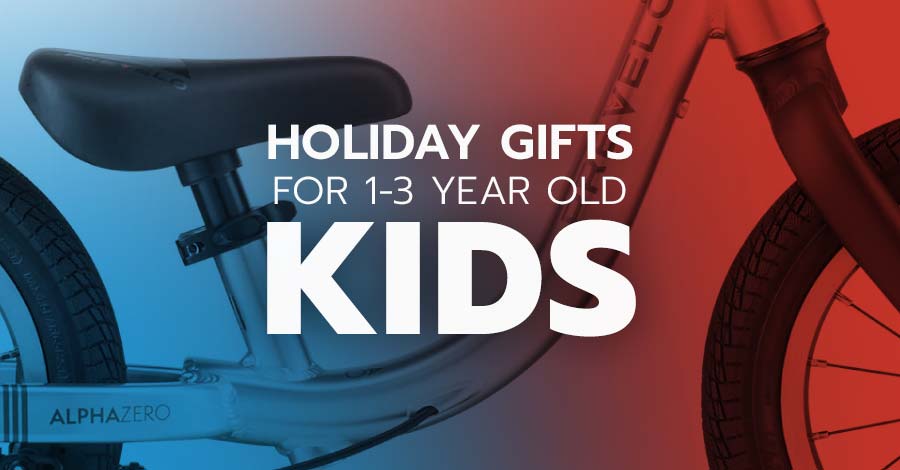 Looking for the mountain bike gifts for toddlers? If your kiddo prefers outside to inside, we've got you covered! Make your kid's #newbikeday or pick up a few things that will help 'em hit the trails in safe and stylish comfort. Check out our favorite gifts for adventurous toddlers below.
VIEW the complete Mountain Biker Gift Guide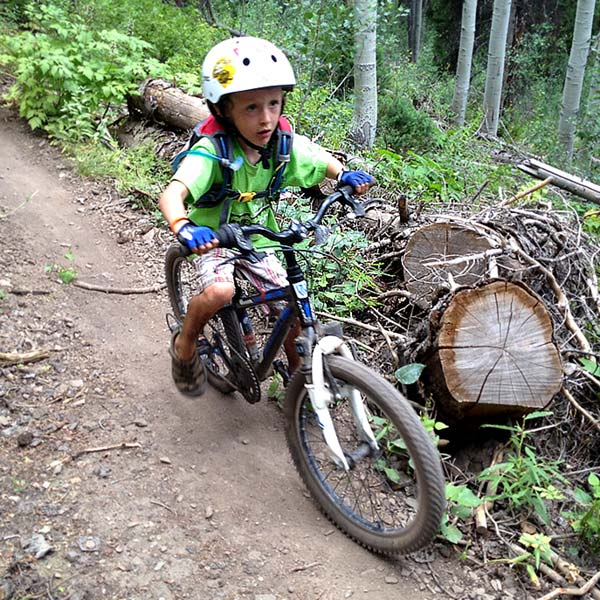 DK 2021 Nano Balance Bike
The DK Nano Balance bike has been designed from the ground up to meet the needs of little riders. This balance bike boasts an adjustable seat height. The height from top of the seat to the ground is adjustable from 11.75 inches to 14.25 inches. The Nano has a steel frame with an integrated foot platform. The 12-inch wheels have inflatable tires. A balance bike will help your child will learn the fundamentals of balance and bicycle control, making the transition to a pedal bike much easier.
Specialized MIPS Mio Toddler Helmet
When your toddler is old enough to sit in a trailer, ride in a child seat mounted on your bike, or able to ride a balance bike, they should wear a helmet. The Specialized Mio MIPS Youth Helmet is perfect for toddlers for many reasons. First, this helmet features a magnetic buckle for ease of use. Second, the bright bold graphics will make them want to wear it. Third, the Mio helmet features the Headset SC fit system that makes it easy to dial in the perfect fit.  Fourth, the in-molded shell improves the strength and reduces the weight of the helmet. It is MIPS-equipped which helps manage certain impact energies. Finally, the Mio has lots of additional features including reflective webbing to increase visibility and an integrated visor to shelter the eyes from the sun. This helmet is toddler sized which works for children about up to age three.
Strider 12 Sport Kids' Balance Bike 
The Strider Sport offers young riders a great opportunity to build essential skills for biking. The Strider will help your child learn to successfully balance on a bike. Because this bike does no have pedals or cranks, your kiddo can balance and glide forward with ease. Importantly, the Strider Sport features smaller diameter handlebar for better control, ultra-light one-piece wheels that are durable and never need air. The bar and seat clamps provide additional adjustment to accommodate height. Recommended for ages: 18 months- 5 years old.
Prevelo Alpha Zero Balance Bike
The Alpha Zero balance bike is the perfect ride to help little ones learn to balance before they jump on a pedal bike. This balance bike has so many amazing features. First, the Alpha Zero is made of aluminum alloy making it durable and lightweight. Second, the Tektro rear V-brakes with small reach brake levers make it easy to stop. Third, the front and rear hubs with low-profile rounded hex bolts won't hurt little legs should they happen to bump against them while learning. Fourth, the seat post is adjustable from 11-to-14.5-inches right out of the box, making it ideal for 18-month-old kids and older. Finally, burly Kenda tires provide smooth-rolling performance that can even go off road.
REI Co-op Rainwall Toddler Rain Jacket
We can't think of anything more fun than riding your bike through puddles! This rain jeacket is build to last! First, the REI Co-op Rainwall rain jacket is made of ripstop nylon. Second, the shell is waterproof and windproof to 60+ mph and sealed seams help block inclement weather. Third, the 3-panel hood has a rain brim, hook-and-loop adjustment tab in back and elastic on the sides of the opening. Fourth, elastic cuffs and front stormflap seal out the elements and the droptail hem extends coverage. This jacket is one of our favorite mountain bike gifts for toddlers.
Woom 1 12-inch wheel Balance Bike 
The Woom 1 balance bike is designed to enable toddlers to easily hop on and roll away. Firstly, the Woom 1 is made of light, high-quality AA 6061 aluminum. This bike only weighs 6.6 pounds. Secondly, beginner geometry with 12″ wheels lead to easy handling. Thirdly, the very low entry and low sitting position combine with a long wheelbase to provide good balance and more riding fun. Additionally, your kiddo can even learn to brake with mini v brakes created to fit very small hands. Even if a child has only just started to walk, the Woom 1 helps them to gain confidence and a sense of balance on two wheels.
Strider 12 Snow Skis – Kids'
Transform your kid's Strider 12 balance bike into a snow-friendly shred sled! The Strider 12 Snow Skis can provide tons of fun. Your young rider will improve their riding balance and stability on the slopes all winter long. Why get these skis? First, with the skis attached, your child's bike gets more year-round use. Second, the no-tool installation attaches skis to each wheel with a secure buckle and strap system (included). Third, these durable plastic skis are lightweight to glide easily in powder and down sledding hills, yet built to withstand toddler-level thrashing. These skis are compatible with Strider 12 Classic, Strider 12 Sport and Strider 12 Pro balance bikes (not included).
ZippyRooz Toddler Full Long Finger Bike Gloves
Keep your young rider's hands comfortable and protected! Zippyrooz Toddler & Little Kids Full Long Finger Bike Gloves are made to fit the smallest riders. These gloves are well designed to meet your kids riding needs. First, the minimal padding on the palm ensures easier grip but still offers protection. Second, these gloves will keep little fingers warm in cooler temperatures and are breathable enough for warmer days. Finally, these gloves boast soft thumb material for wiping running noses.
Strider Bike Rocking Base
A perfect gift for the youngest riders! Transform your child's Strider Bike into a rocking-horse bike with the Strider Bike Rocking Base. Made from durable plastic, this base is designed to work with Strider Bikes. This base will turn a strider bike into fun, low-to-the-ground, indoor rocking bike. Importantly, it is easy to install a strider to the base in seconds. Bonus! This toy requires no batteries and won't make any annoying sounds!
Hornit Airo Balance Bike
The Hornit Airo Bike provides exceptional attention to detail that makes the bike user-friendly and safe. The frame has integrated footrests with grip tape to let your little shredder experiment with coasting, while aluminum rims and air-filled rubber tires are durable and provide lots of traction. The Airo really shines when it comes to safety, with a neoprene-padded stem to prevent harsh impacts and Hornit even removes the valve stems from the wheels as they can be a choking hazard.
Shred Til Bed – The MTB Animal Alphabet Book
What do you do when it's too dark to ride? Read a book about mountain biking, of course! Shred til bed is an animal alphabet book for your mountain bike kid. Young riders will love the illustrated A-Z animals in the book. Older kids (and kids at heart) will enjoy seeing their favorite MTB features in hard-cover print.
Burley Kids' MyKick Balance Bike
The Burley Kids' MyKick Balance Bike gives kids a head start in learning how to balance on two wheels. The seatpost and handlebars are adjustable, allowing you to change the fit as they grow. Its 12-inch tires are rubber with flat-free technology. The MyKick Balance Bike is available in red , green or pink.
Helly Hansen K LIFA Merino Base Layer Set
Give the gift of warmth! Nothing ends a day of outside play more quickly than getting cold. Keep the fun going with the Helly Hansen K LIFA Merino Base Layer Set.  Helly Hansen's warmest kids' base layer set combines unique Lifa® wicking technology with merino's natural warmth. The 2-layer construction to keep active kids dry and warm. HH Lifa® technology wicks away moisture while merino wool creates breathable insulation.
Not sure which balance bike is best for your young ripper?  Take a look at the MTBwithKids bike database and select balance bikes to see the wide array of currently available balance bikes on the market.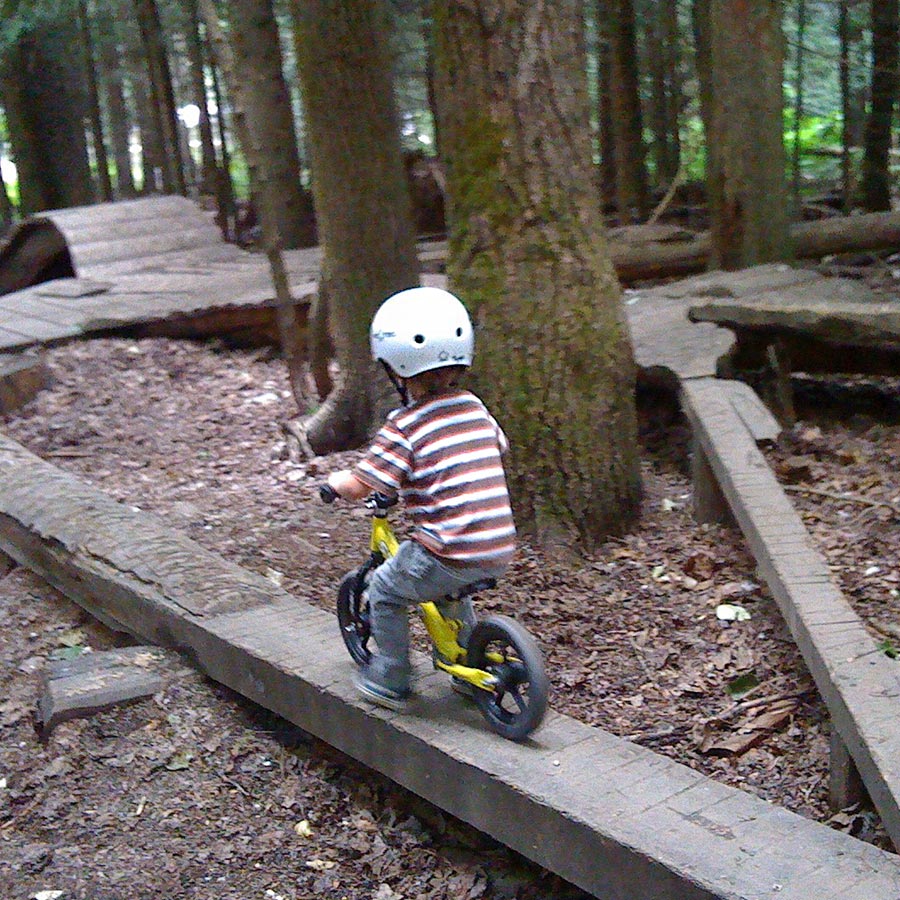 https://mtbwithkids.com/wp-content/uploads/2020/11/holiday-gifts-for-mtb-1-3-kids900.jpg
470
900
Traci
https://mtbwithkids.com/wp-content/uploads/2016/05/logo-mtbk-400-300x157.png
Traci
2022-11-11 17:45:03
2022-11-13 18:14:12
Gifts for Mountain Bike Kids Ages 1-3