St. George,
Utah
- USA
| Part of the

None

area
H 3370 L 3112 ELEV FT.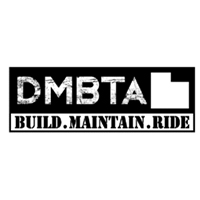 Church Rocks is fun intermediate ride on slickrock and a little clay with the added adventure of riding through a fun/spooky tunnel. Church Rocks can be linked with Prospector or Dino Cliffs for a longer ride.
From Highland Park, head northeast past the large boulders blocking the end of the road. The singletrack starts just past the old cement area. Follow this trail about a half mile, until it turns into a doubletrack. Follow this doubletrack through a gate and continue toward the water tank. Just before you reach the tank, you'll see the trail fork left and descend the mesa. Continue downhill and through the tunnel under the freeway. The kids LOVE the tunnel – you might want to bring a light of your kids are nervous riding in the dark.
The section just after the tunnel and be a bit rough – you may need to hike a bike through the sand and lava rocks for a short bit to get back to the single track. We like to ride this trail clockwise to hit the majority of the climbing and technical parts while we're still fresh (but it's fun either way).
For a clockwise ride, stay left at the first split. Shortly, you'll come to the slickrock. From here, you'll enjoy undulating climbing and descending slickrock and a few more technical descents. The trail turns back near the Church Rocks – the large sandstone domes you'll notice to the east. The second half the loop is made up of smooth desert singletrack and slickrock. You'll see the fork to Prospector trail – keep right to stay on Church Rocks.
Getting there from I-15
From I-15 take the UT-9 exit towards Hurricane
Turn right in 0.2 miles onto Coral Canyon Blvd.
Go south through the roundabout
Continue 0.6 miles, then right on Territory Canyon Drive.
Turn left on Grasslands Parkway.
Continue 0.1 miles to Heritage Park
Park here – head North (toward the freeway) to start the trail
Kids Mountain Bikes And More
We offer resources and stories for mountain biking families. Here, you may find your child's next bike with our kids' mountain bikes database. You can also get tips for mountain biking with your kids, read gear reviews, and see some great places to ride your bikes.
Your MTB Family Is Awesome
Do you have a story to share? Tell us about your family's latest-and-greatest adventures while mountain biking. Did you get a new mountain bike for your young girl or boy? Did they ride a new trail or join a NICA team?