Gooseberry Mesa - Big Loop
SHARE
TWEET
Hurricane,
Utah
- USA
| Part of the

None

area
H 5418 L 5858 ELEV FT.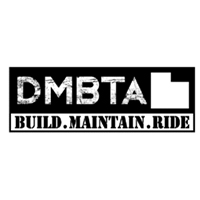 A very fun mountain bike loop with many obstacles to challenge your skills. It features beautiful views. There's long-ish dirt road to get to the trailhead. It can get rutted so be sure to join the Southern Utah Mountain Bike Trail Reports group on Facebook.
Be careful on this one! It's a difficult trail system with exposure and plenty of technical features. Ride this at your own risk. We are advocates for safety and fun so please have an adult with at least strong intermediate skills pre-ride this loop before you take the entire family.
This trail system has a variety of trails to ride. Trails can be ridden in either direction. We've seen this trail referred to as referred to as "God's Skateboard Park" – it's an apt description. There are no sustained elevation changes, but every turn in the trail reveals another short but challenging climb, quick transition, or technical challenge. This trail is well marked with white paint dots. There are signs where trails merge or split.
We love the South Rim to North Rim to Bowls and Ledges to Practice Trail loop. For the most part this is an intermediate to advanced/intermediate trail, but there are some very hard (double black diamond) obstacles (all walkable) on the South Rim trail.
From the parking area, you'll head south on the South Rim trail, continue on the North Rim trail, then ride Bowls and Ledges, and end up taking the Practice Trail back to the start.
You'll want to take your time on this trail to session some obstacles and take in the views. It takes our family 4-5 hours to ride the entire loop. The trail winds over and around the undulating landscape. Sometimes, you'll climb to the top of a sandstone obstacle, and at other times you'll ride through narrow canyons. The 13mile loop has less than 600 feet of climbing, but the ride can feel plenty intense if you're hitting all the obstacles.
Note: Bring water! There is no water on the mesa. 
Getting there (From Hurricane, UT):
Take Highway 59 from Hurricane (about 15 miles)
Turn Left onto a dirt road at the large sign on the highway directing you to Gooseberry Mesa.
In 2 miles, take a left onto Gooseberry Mesa Road
After 3.6 miles take the left fork
Continue for about 1 mile – watch for signs to the White Trail and the parking area
Kids Mountain Bikes And More
We offer resources and stories for mountain biking families. Here, you may find your child's next bike with our kids' mountain bikes database. You can also get tips for mountain biking with your kids, read gear reviews, and see some great places to ride your bikes.
Your MTB Family Is Awesome
Do you have a story to share? Tell us about your family's latest-and-greatest adventures while mountain biking. Did you get a new mountain bike for your young girl or boy? Did they ride a new trail or join a NICA team?