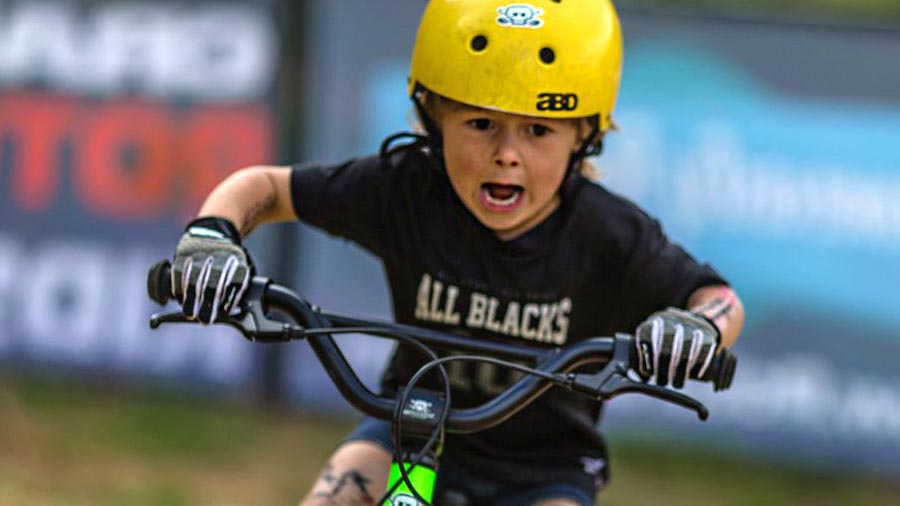 Crankworx Rotorua with Kids – Crankworx is mountain biking's version of the Olympics, Superbowl, Nathan's Hot Dog Eating Contest… the Scripps National Spelling Bee, the FIFA and/or Quidditch World Cup. The best thing is that it now happens four-times-a-year from locations around the world. Have you thought about how cool it would be to visit Crankworx Rotorua with kids?
We're fortunate enough to have a family share their first-hand story from Rotorua, New Zealand – the first stop on the 2017 Crankworx World Tour. Events just a stone's throw away from the Shire took place from March 24th through April 2nd.
When we reached out to Kidsworx Rotorua to see if there was a family willing to share their story with us, Marcello Ojerio, Kidsworx Activities Manager, replied almost immediately. "I've found a family who will help you out… they are all mad keen [mountain] bikers and really embody the Crankworx spirit!"
Meet the Griffins
Claire and James Griffin are the proud parents of 3 young groms ranging in age from 5-8. They made the 4 hour drive from their home south of Rotorua the day before the event started. I was quick to ask Claire how they keep their 3 kids in check during road trips. She said, "We usually drive in the evening and pack an easy dinner like bacon and egg slices as there are no good places with healthy food options between Palmerston North and Rotorua. We leave at about 5pm and eat around 6. Then, the kids usually fall asleep by 7." When asked if they have movies in the car for this kids, she replied, "Sometimes we get out talking Roald Dahl stories from library… oh and we don't have devices or a TV for that fact."
Can you see how this family rolls? Mountain biking together, eating healthy during road trips, books on tape. Many of us are striving to keep up with the Griffins in more ways than one.
Claire told us the main reasons why they come to Crankworx Rotorua with kids. "Our family goes every year because of the [mountain bike] riding with friends we make and reconnect with… racing… and being spectators at the center of mountain biking's big show."
The Dodzy Skills Park
At the southwest end of Long Mile road on the edge of the Whakarewarewa Forest – you'll find the Dodzy Skills Park. This area was built in memory of James "Dodzy" Dodds, a mountain bike enthusiast who was a trail builder and pillar of the Rotorua outdoors community.
The park features intermediate and advanced jump lines, a see-saw, and other features. The Griffins spent a good deal of time here during the week as it's a wonderful venue for riders of all abilities to build their skills. The skills park also hosts the widely enjoyed but greatly under-publicized 16″ Dual Slalom World Championships. This event is where professionals and amateurs alike test their talents at the park's DS track on kid bikes with 16-inch wheels.
The Week's Photos from Crankworx Rotorua with Kids…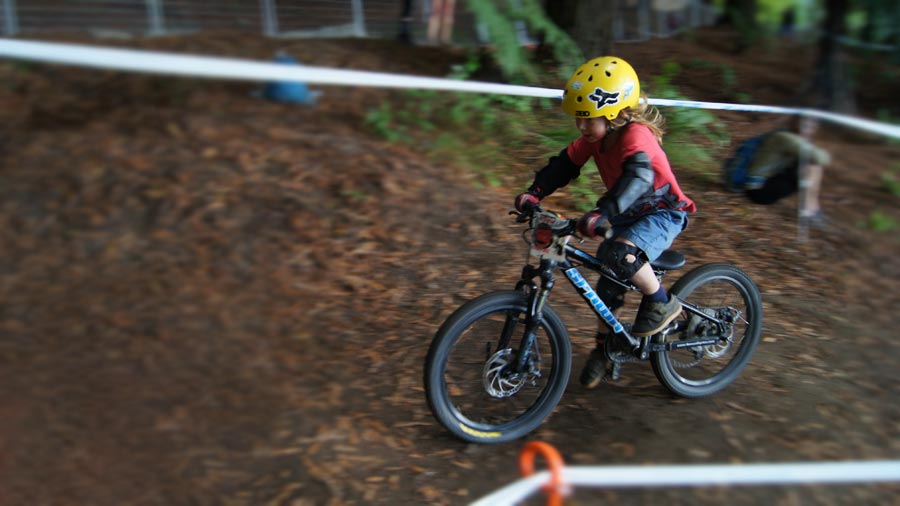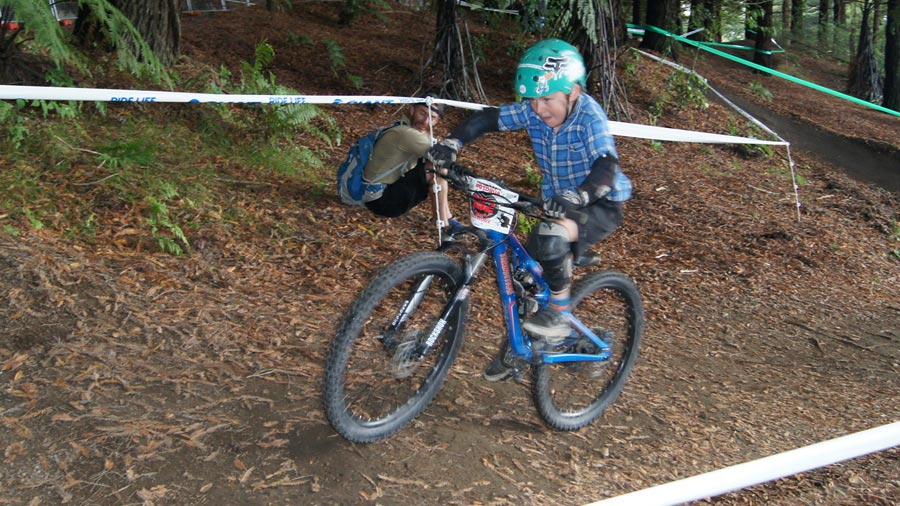 If New Zealand is a bit too far fo you to travel – maybe you'd be up for visiting the Whistler stop of the Crankworx World Tour. Check out Eight Reasons to Visit Whistler During Crankworx.
To see more mountain biking families like this and share your family's adventures on two wheels, follow MTBwithKids on Instagram or Facebook
https://mtbwithkids.com/wp-content/uploads/2017/03/crankworx-2017-v1.jpg
506
900
Brett
https://mtbwithkids.com/wp-content/uploads/2016/05/logo-mtbk-400-300x157.png
Brett
2017-04-03 21:10:12
2020-01-12 22:31:43
Crankworx Rotorua 2017 – Keeping Up With The Griffins