Tyson Henrie is a tall, soft-spoken guy who enjoys the best Utah's outdoors has to offer. During the winter months, he's on skis coaching at Utah's Sundance Resort. But as soon as the trails dry out, he's riding mountain bikes with a group of young girls and boys as the head coach of the Outlaw Bike Team. The Outlaw Bike Team is a kids' mountain biking team for young riders aged 7 to 18. The name of the game for these groms is gravity-based riding which focuses on the following disciplines of mountain biking: all-mountain, enduro, downhill, dirt jumping and freeride.
Based along the southern end Wasatch Front in the Utah Valley area, the group consists of three separate age/skill levels – MegaShredders, MegaSenders, and the competition team.
By teaching riders the proper techniques for body positioning, braking, and cornering, members of the Outlaw team build a foundation of skills upon which advanced techniques can be applied. Riders on the team who can execute the basics with proficiency are encouraged to increase their skill sets and move on to racing where the trails become technical due to features such as the grade of slope, table and gap jumps, ladders and bridges, rock gardens, and switchback turns.
One thing that makes Outlaw Bike Team notable is the fact that the coaches are experienced, competitive mountain bikers themselves. This provides them with the perspective for guiding the kids. However, sometimes the coaches' own competitions take a backseat. Tyson says, "With so many kids it's really hard for me to race. I'm too competitive. So if I can't give it everything – it's not worth it for me. It's tough for me to get my training in with all the kids."
The Outlaw Bike Team's Three Different Levels Of Mountain Biking
The Outlaw Bike Team consists of three different levels of riders. The first of them, the MegaShredders, consists of kids aged 7 and up. Kids on this level don't need to have a full suspension bike, but in order to race, they do need to have a USA Cycling License and a full complement of gear. According to Tyson, "We have multiple, various levels of the team. So for the younger, less experienced kids, it's not a requirement to compete. If they want to, it's available."
The next level up, MegaSenders, is the intermediate group. This team has built upon the mountain biking fundamentals needed in order to move up a level and begin competing. Members of this team (which is also for kids age seven on up) need to adhere to the same regulations and licensing requirements as the MegaShredders. Fall training at this level is available for riders who want to continue to enhance their skills.
As the kids move up through the team levels, the main goal is safety and confidence. Tyson tells us, "Just focusing on those basics have helped them a lot. I've noticed the kids are much more comfortable in the air – and they get that part. But for them to ride a technical trail, fast, is a whole different story. That just goes back to the basics of getting them solid in the fundamentals so they can feel comfortable riding anything. My job is to hold them back slightly without letting them know that I'm holding them back so they can slow it down a little bit and be perfect, and then they can add the speed later on."
Finally, there's the competition team. This is the team's highest level. It's for kids aged nine and up, all of whom must have graduated from MegaShredders and show that they have advanced mountain biking skills. Members of this team need to have a full suspension bike and train often.
Although actual mountain bike training for the competition team lasts from March to November, many of the kids train year round. Outlaw has created an additional training program for them that consists of weight lifting and running. In addition to being a skilled coach in mountain biking and skiing, Tyson also has years of experience with coaching kids in the gym. "The kids can join our training program. They pretty much go year round. We create better athletes that way."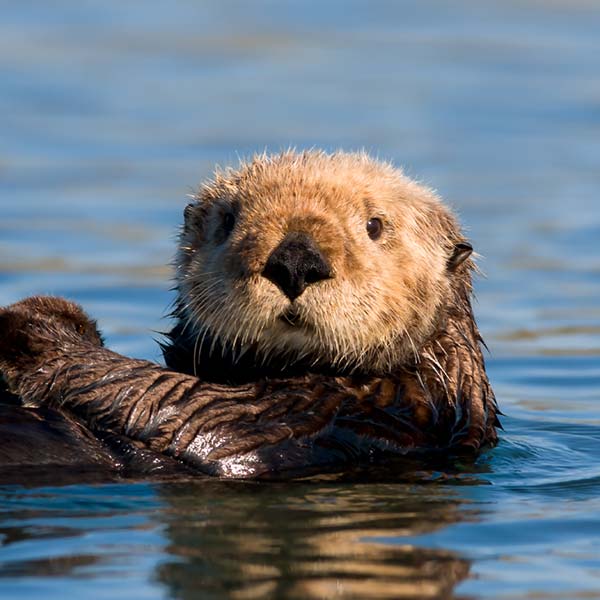 The Outlaw Bike Team At The 2018 Sea Otter Classic
You can read coach Henrie's blog article about his team's adventures at the 2018 Sea Otter Classic here. All the riders who traveled from Utah and raced earned valuable experience at one of the country's largest mountain biking events.
Developing Friendships Through Teamwork
One of the most important parts of coaching the Outlaw Bike Team's competition level is the teamwork that develops between the kids. "A lot of them will work really hard to help out their teammates and bring them along. It's been really cool to see. They have upped their game because they love the sport so much and they enjoy being a part of it. But they've also learned that they can do what they previously didn't think they could do," said Tyson.
Parent Involvement
Many of the parents of Outlaw Bike Team's riders are very involved in the sport. Some of them are experienced mountain bikers themselves. "The parents are a huge part of the team. Biking is a great opportunity for the parents to be involved. A lot of times the dads ride with us. Unless I ask them not to! They are extremely supportive. For something like this, with how young the kids are, it's almost mandatory that they are around or close by. Just in case something happens – you know, if the bike breaks, the kid gets hurt, or something happens – the parents are there to support that," stated the coach.
The Best Way To "Follow" These Kids Is On Instagram
Let's be realistic – these kids are fast. The best and safest way to "keep up" is to follow them through their social media accounts.  
Team Sponsorships
Sponsors are what keep the Outlaw Bike Team running. Some of them include Commencal Bikes, Level 9 Sports, 2nd Tracks, Demon United, Leatt neck braces, Fox Suspension, Kenda, and 6D Helmets. Of them, Commencal Bikes is the main sponsor. Coach Tyson tells us, "Recently, five of our athletes – Dylan Flinders, Fred LaRiviere, Finley Kirschenmann, along with Luke and Alex Mallen, were named to Commencal's Junior Cartel program. That means they get a lot of support from Commencal, and then they gotta show up at races and perform as well. And on top of that, they support the rest of the team with bike maintenance at the big events we go to."
Future Plans
In the immediate future, all three of Outlaw Bike Team's levels will be competing in the sport. There are some big plans in place for the Competition team. "We're hoping to get Dillon [Flinders] to World Junior Champs. Some kids are going to the Pro GRTs and we're going to Whistler For 3 weeks. Lots of good plans. That's our ultimate goal – to provide whatever level of coaching and riding is needed for kids in Utah. If they want to go to the World Cup, then hopefully we can provide that base for them to get there," said Tyson.
https://mtbwithkids.com/wp-content/uploads/2018/05/outlaw-bike-team-featured.jpg
470
900
Brett
https://mtbwithkids.com/wp-content/uploads/2016/05/logo-mtbk-400-300x157.png
Brett
2018-06-01 13:26:46
2018-06-17 12:54:10
The Outlaw Bike Team