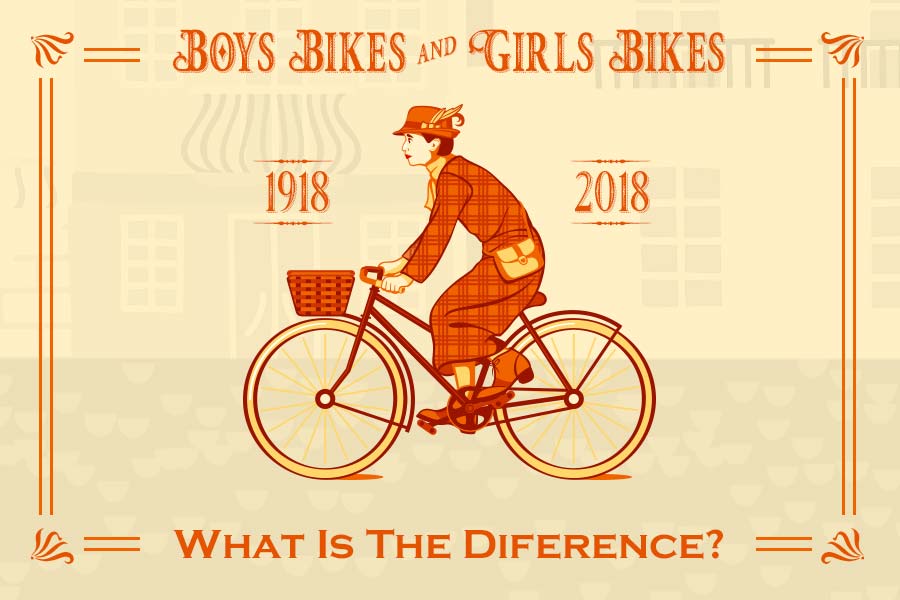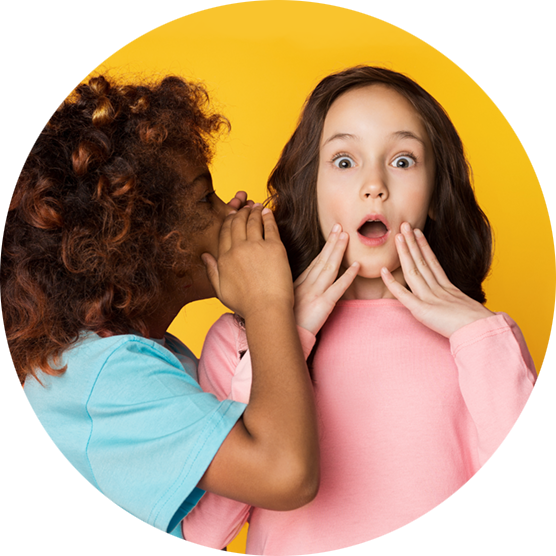 Can You Keep A Secret?
We are currently beta-testing our refurbished kids mountain bike database page. It has balance bikes for tots through 29ers for teens and adults. You can filter by bike type, wheel size, bike brand, and cost.
Click here and take it for a spin
.
Boys Bikes VS Girls Bikes –  I came across an interesting/annoying occurrence while researching our kids' mountain bike database. I noticed that several bike companies are still producing bikes that are specifically labeled "Boys Bikes" or "Girls Bikes".
These Bikes Fell Into Two Categories
1) The exact same bikes, but different colors. The "girls bikes" include pink, white or purple while the "boys bikes" generally come in a wider variety of darker colors.
2) The "girls bikes" have a lower stand-over (step-over) height.
The colors… really? Aren't we past labeling gender with colors? Both of my boys love pink and purple. Kids' bikes should come in a variety of fun colors.
MTB Helmets For Kids

Make sure your kids have proper, well-fitting head protection.
Knee Pads For Kids
Knee pads are another level of protection for young riders.
Hydration Packs For Kids
Is your kid big enough to carry their own water and supplies?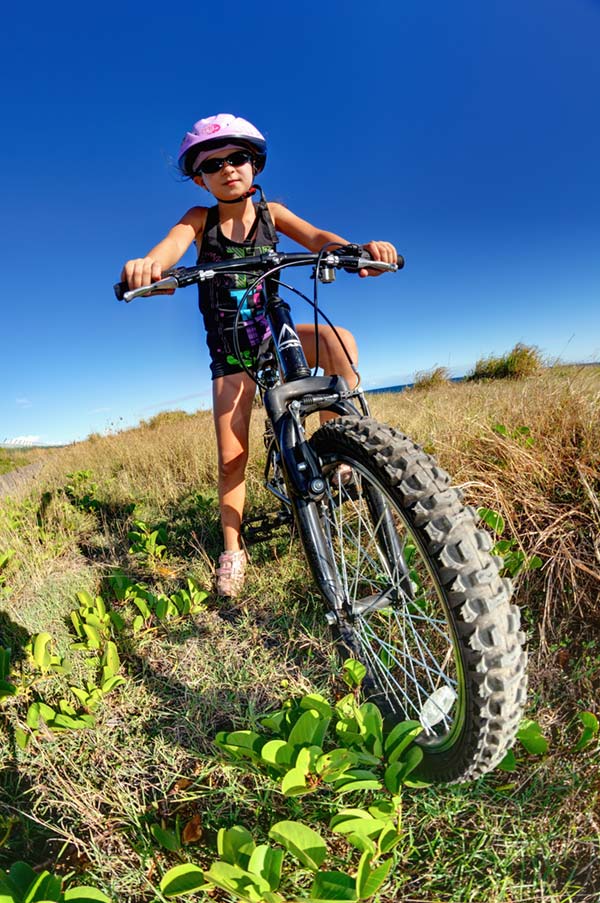 The Lower Step-Over Height on "Girls Bikes"
Here's a bit of history: The lower stand-over design was introduced in the late 1800s for women riding in long skirts and dresses. A step-through frame allowed women to get on and off a bike without having to lift their legs high over the saddle. It also allowed dress wearing women to ride without the fabric getting caught up on the top tube. Great design decisions for the reality of the time! Luckily our daughters do not have to worry about these old fashioned clothing norms anymore.
Today, most adult bicycle designs are described by frame style, rather than the sex of the rider. Although there are a few companies that make bikes specifically for adult women who can have longer legs, a shorter torso, narrower shoulders, slightly shorter arms and smaller hands than men of the same height. This an idea that relies on sweeping generalizations and a topic for another day. Boys and girls do not display these physical differences until adolescence.
Despite the changes in fashion over time and the fact that boys and girls do not have physical differences requiring different bicycle design, there seems to be an expectation in the kids bike market to have two different designs.
Kids' Bike Gender Stereotyping Is Unnecessary
A lower stand-over height is the single functional design difference on girls-specific bikes. A low stand-over height an advantage for most young riders (especially beginners) as it is easier to get on and off. Once the child is riding, the difference in the girls' or boys' design has zero impact on functionality.
I admire companies that create functional bikes that both boys and girls will want to ride because of the variety of colors and kid appropriate design. Many companies including Specialized, Woom, Stampede, Spawn, Lil' Shredder, Rocky Mountain, Prevelo, Orbea, Kona, Marin, KHS, Isla, Giant, Flow, Early Rider, Commencal, Cleary, Meekboyz, Frog and Pello are moving away for gender specific labeling.
Riding a bike is about building confidence; and being strong, healthy and free. There is no need for the gender stereotyping that still exists in this market. Check out our kids mountain bike database to help you determine the best mountain bike for your little ripper!
https://mtbwithkids.com/wp-content/uploads/2018/03/boys-bikes-and-girls-bikes-whats-the-difference-v1.jpg
600
900
Traci
https://mtbwithkids.com/wp-content/uploads/2016/05/logo-mtbk-400-300x157.png
Traci
2018-03-18 19:17:09
2021-02-03 15:07:32
Boys Bikes VS Girls Bikes - What Is The Difference?