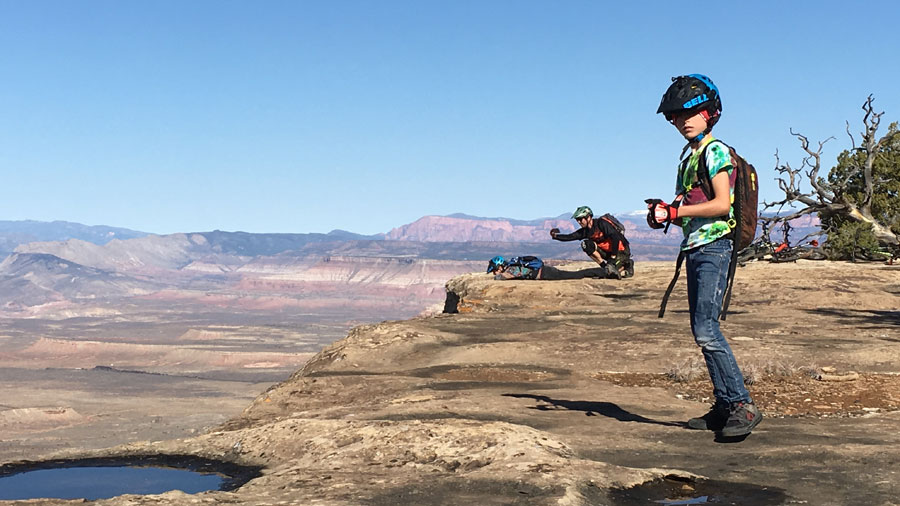 Best Trails for Family MTB Rides – Think of your best mountain bike ride ride ever. You were most likely in a mental state called "Flow". Flow is the feeling or mental state when a person performing an activity is fully immersed in a feeling of energized focus, full involvement, and enjoyment in the process of the activity. Flow is most likely to occur when one is wholeheartedly performing a task or activity for intrinsic purposes.
Three conditions are needed to achieve a flow state:
The activity has clear set of goals and progress
The task has clear and immediate feedback
Perceived challenges of the task should balance perceived skills
If you can find a trail that produces a flow state for your kids, you'll have a good start in getting them hooked on mountain biking. Know the your kid's physical ability and level of comfort with risk. Aim for trails that are right around their comfort zone. This may mean that you ride the same trail – over and over and over again. The more you ride with your kid, the easier it will become to pick the right mtb trail for their ability. Here are some important considerations when choosing a trail for your family mountain bike ride:
Choose the right distance/time –
When you first start mountain biking it can be hard to determine the right distance and/or time on the trail for your kid. Our advice: less is more for beginners. You can always do another lap or extend the ride if you're pleasantly surprised. Once you've found the sweet spot, increase slowly by no more that 10-20%.
Aim for the appropriate level of technical challenge –
Start simple and fun! For many reasons, the technical level of a mountain bike trail is even more important that the distance. The more technical the trail, the more time you'll spend walking/pushing your bikes. This can lead to frustration in the best-case scenario and in the worst-case scenario, you'll end up with a crash and injury which can ruin the appeal of mountain biking for a long time.
Have a destination – 
When choosing the best trails for family MTB rides, have a "destination" whenever possible. A mountain-top, waterfall or beautiful view make natural destinations. For shorter rides, even arriving back at the car can be a destination, especially if there is a treat at the car, or a trip to get a snow cone after the ride. Unfortunately, there are many mountain bike trails that might not provide an interesting destination. In this case, you can make a destination by bringing a special snack or a picnic for the half-way point.
Take time to stop and smell the roses –
We stop riding often to look at wild-flowers/bugs/rocks, take in the view and/or dig in the dirt. (Getting filthy is a fan favorite in our family). Look for rope swings. Build a fort in the woods. Take off your shoes and put your feet in the stream. Remember, this is supposed to be enjoyable for the kids.
*Secret weapon – 
End on a downhill! When at all possible, go uphill first. Ending on a long, smooth, flowy downhill can erase the memory of the hard climbing done to earn it. Always aim to leave them smiling!
Check out our reviewed trails at: https://mtbwithkids.com/mountain-bike-trails-for-kids/
Go to: MTB with Kids Tip #6  Recognize hard work
https://mtbwithkids.com/wp-content/uploads/2017/04/choos-wisely.jpg
506
900
Traci
https://mtbwithkids.com/wp-content/uploads/2016/05/logo-mtbk-400-300x157.png
Traci
2017-04-26 00:38:17
2019-11-28 20:56:44
Finding the Best Trails for Family MTB Rides