The Pivot LES 27.5 was engineered with cross country riding in mind and it was designed to get you across the finish line. It is perfect for someone entering into NICA's junior development program or a high schooler who is already deep into their racing career. Honestly, it would be good for a weekend rider too! This is an excellent bike for kids starting to race because of its lightweight build and accommodating sizes. On top of that, many MTB experts claim hardtails are the best for learning valuable techniques.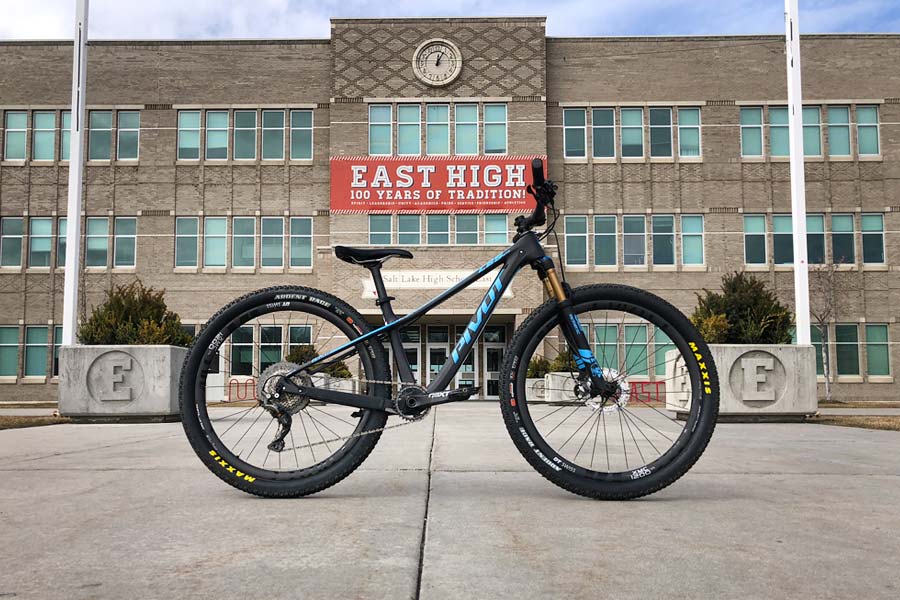 The setup we got to demo was an extra-small Pivot LES 27.5 Team XTR. Kitted with a Fox Factory Stepcast 32 fork, Shimano XTR rear derailleur, shifter, and brakes. Along with that, a Race Face Next SL 34T Crankset, Pivot's Phoenix Team Flat Carbon handlebars (30.75 in), an 11-speed cassette with a 46t big ring, center lock disc brakes. Lastly, we had a WTB saddle, DT Swiss XMC 1200 Wheels, and Maxxis Ardent Race tires 27.5 x 2.35. As you can tell, this thing was built to rip.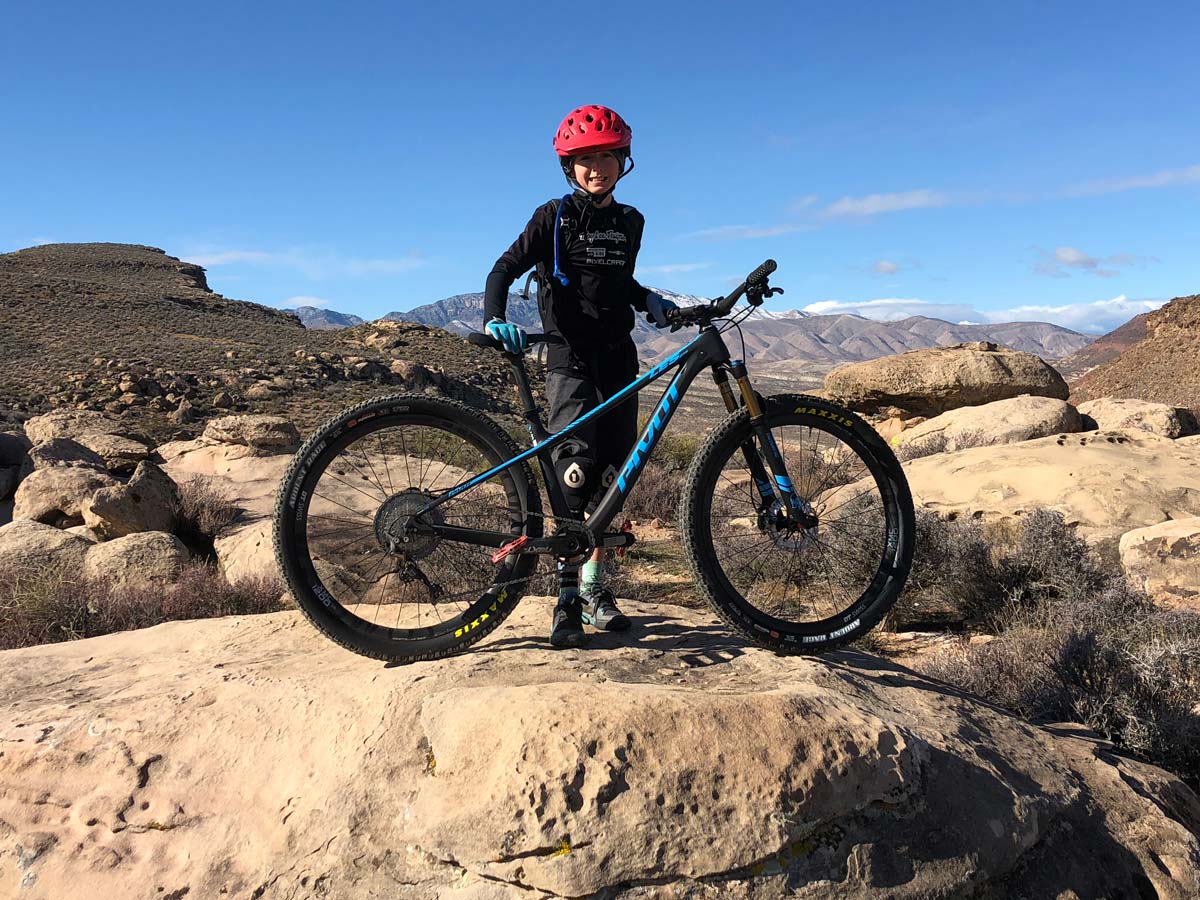 Our test rider was only 12 years old, 60 inches tall, and 80lbs with all his gear on. According to Pivot, the bike fits riders between 4'10'' (58 inches) and 6'1'' (73 inches). Based on average heights, the LES 27.5 would be great for some 11 year old kids but mostly kids who are 12 and up. This paired with the lightweight nature of a hardtail makes for easy climbing and tight handling. Making it perfect for a new or experienced rider.
Your state level NICA league
may have a partnership in place with Pivot so registered athletes and coaches can get discounts on Pivot bikes. We suggest contacting your league to see if you qualify.
One of the main features of Pivot's LES 27.5 that makes it so exciting is the short chainstays. No matter which size you are riding, the bike rocks a 16.77 inch chainstay. This allows riders to move with agility through a XC course or through a short track course. The bike also houses an oversized, box-section downtube and bottom bracket area. Paired with its Boost 110mm and 148mm front and rear spacing and the chainstay, the LES 27.5 provides a stiff yet forgiving ride quality.
Both of the smaller sizes feature shorter head tubes to create more stand-over height. With stand-over heights of 25.5in and 27in on the XS and SM frame sizes, smaller riders have great opportunity. This allows for young riders to center themselves in athletic positions without fear of the top tube. Making the LES 27.5 great for young racers as it gives them all they need to rip around a corner or descend steep drops.
What The Pros Say About The Pivot LES 27.5

Our family's experience with this bike was great, but just don't take our word for it. We were lucky enough to communicate with a couple of Pivot's sponsored pro riders and here is what they told us about one of their favorite mountain bikes.
Chloe Woodruff's Pivot LES 27.5 From 2018's

Albstadt World Cup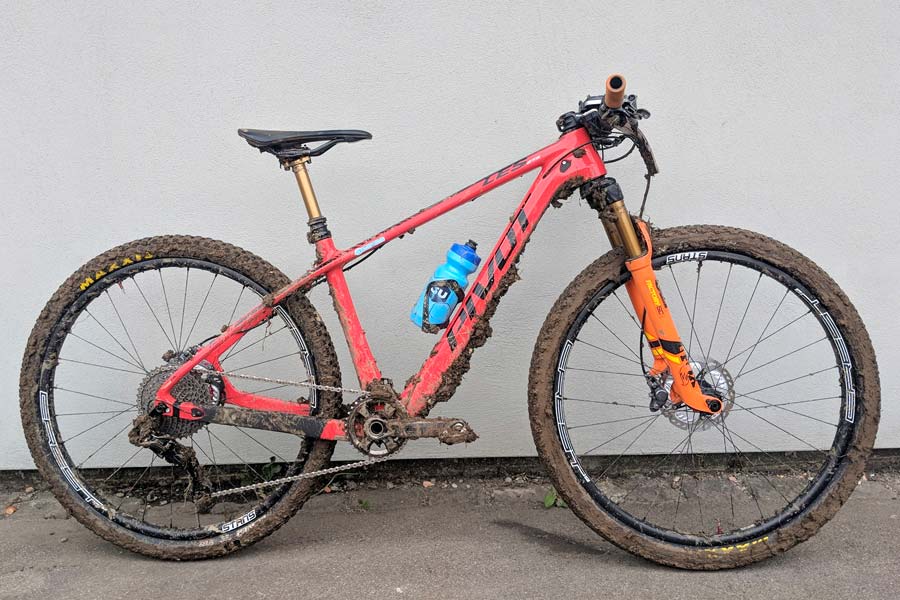 Cockpit, Suspension and Wheels

The LES 27.5 has a simple and clean cockpit. With beautiful full-length, internal cable routing, young riders don't have to worry about cables getting in the way. This also presents an additional DIY learning opportunity for how to route and thread internal housing when the need arises.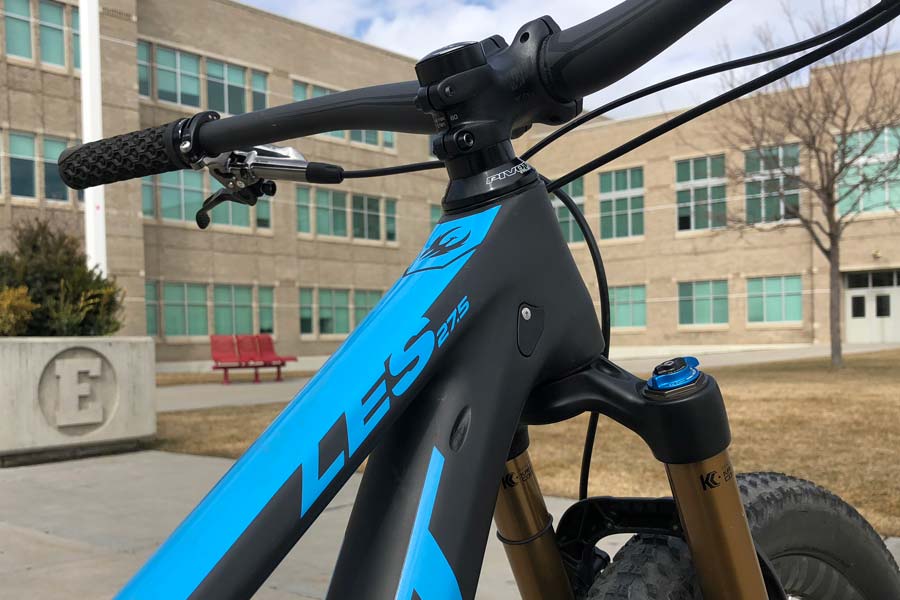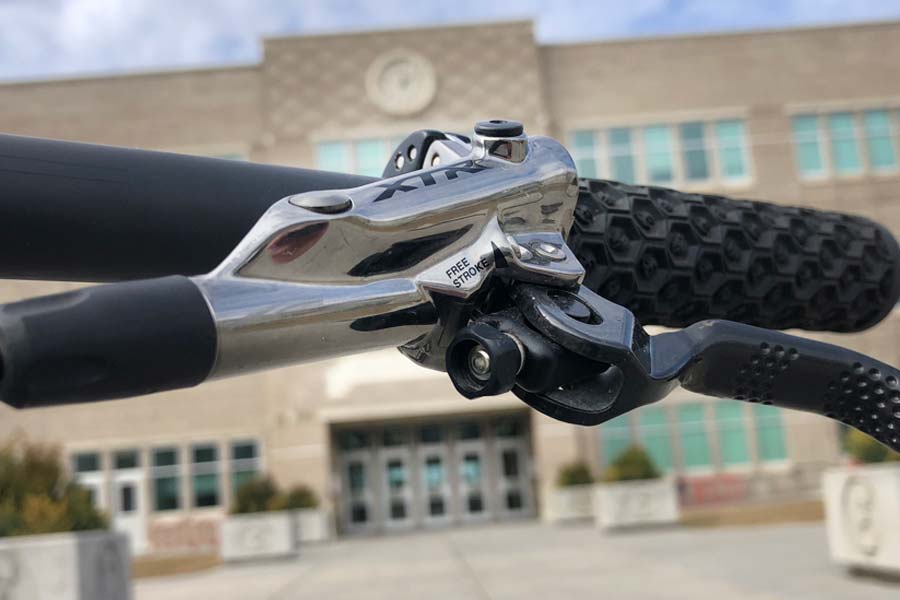 Learning to ride in a racing situation is optimal with this bike's setup. The exclusion of a front derailleur allows a clean handlebar situation. This helps a young rider to focus on the trail – keeping their hands ready when needed.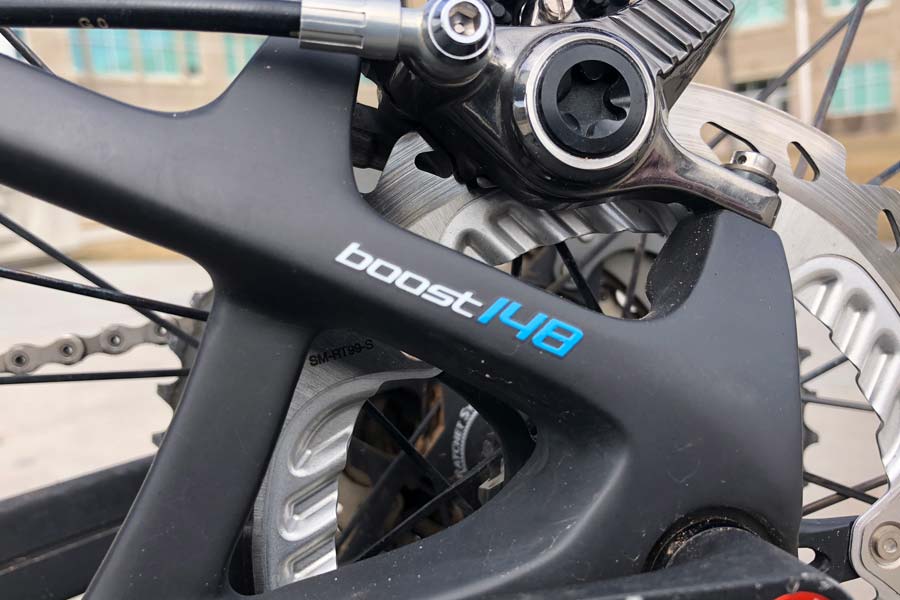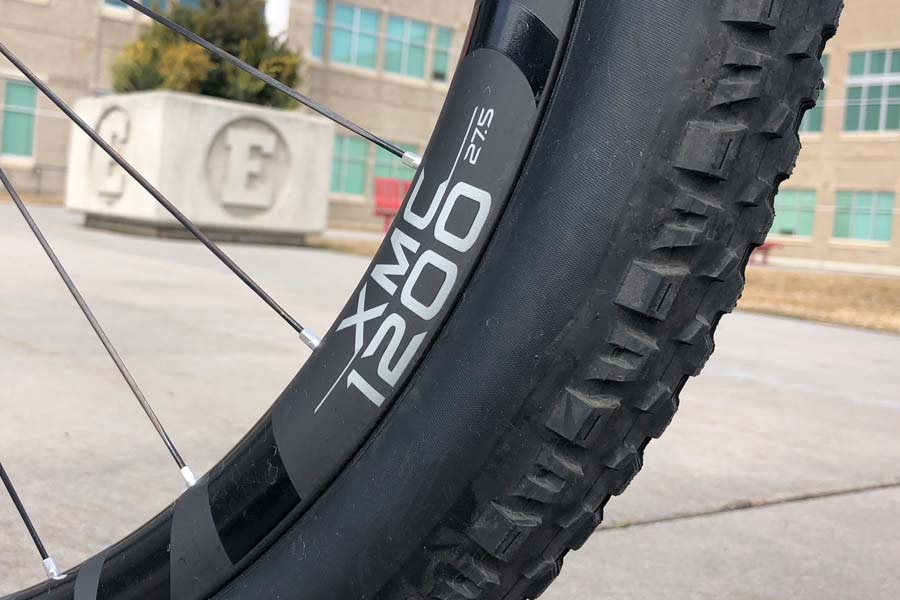 Our demo came kitted with Shimano XTR M9100 brakes which continues the lightweight, nimble, and responsive theme that this bike screams. Young riders can learn the best techniques with these stoppers such as one finger braking and the different situations that call for rear or front braking.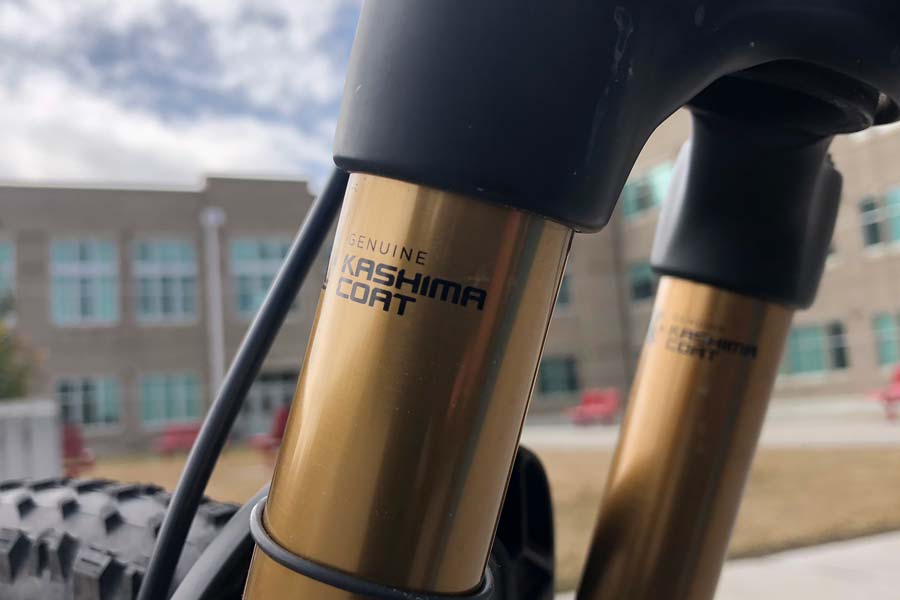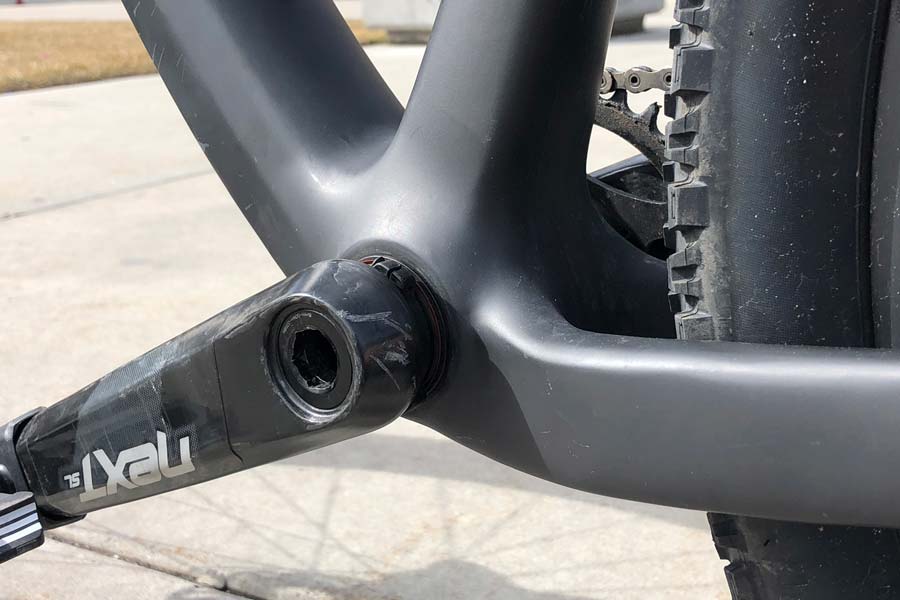 The Pivot LES 27.5 comes ready for the tough XC terrain. We tested in a desert landscape fully stocked with sharp rocks and pointy plants. One fear of riding on a hardtail is that the wheels and tires get put under immense pressure. Our LES 27.5 didn't buckle under the pressure. Instead, it rose to the occasion to provide an amazing ride! With the DT Swiss XMC 1200 wheels, you can rest assured that you have some of the lightest, yet most reliable wheels available. Shaving almost a pound off from DT Swiss' entry level M1700 wheels, the XMC 1200's are among the best around. Coupled with a set of Maxxis Ardent Race 27.5 x 2.35 tires, any rider will be ready to climb or descend.
Pivot LES 27.5 Carbon Sizes For Your MTB Kid

This chart is just a general overview. You should always get assistance from a professional who can perform a proper bike fit.
| | | | | |
| --- | --- | --- | --- | --- |
| | X-Small | Small | Medium | Large |
| Approx. Rider Height | 4'10" – 5'5" | 5'4" – 5'9" | 5'8" – 5'11" | 5'10" – 6'1" |
Riding the Pivot LES 27.5

Coming in at 12 years old and 80 pounds with his gear, our rider looked experienced and fast on the LES 27.5. To test the bike, we took it out in St. George, Utah which is a typical desert riding environment. This type of terrain can be very difficult. Steep drops, sharp rocks, and sandy corners are frequent, yet our rider and bike handled it very well.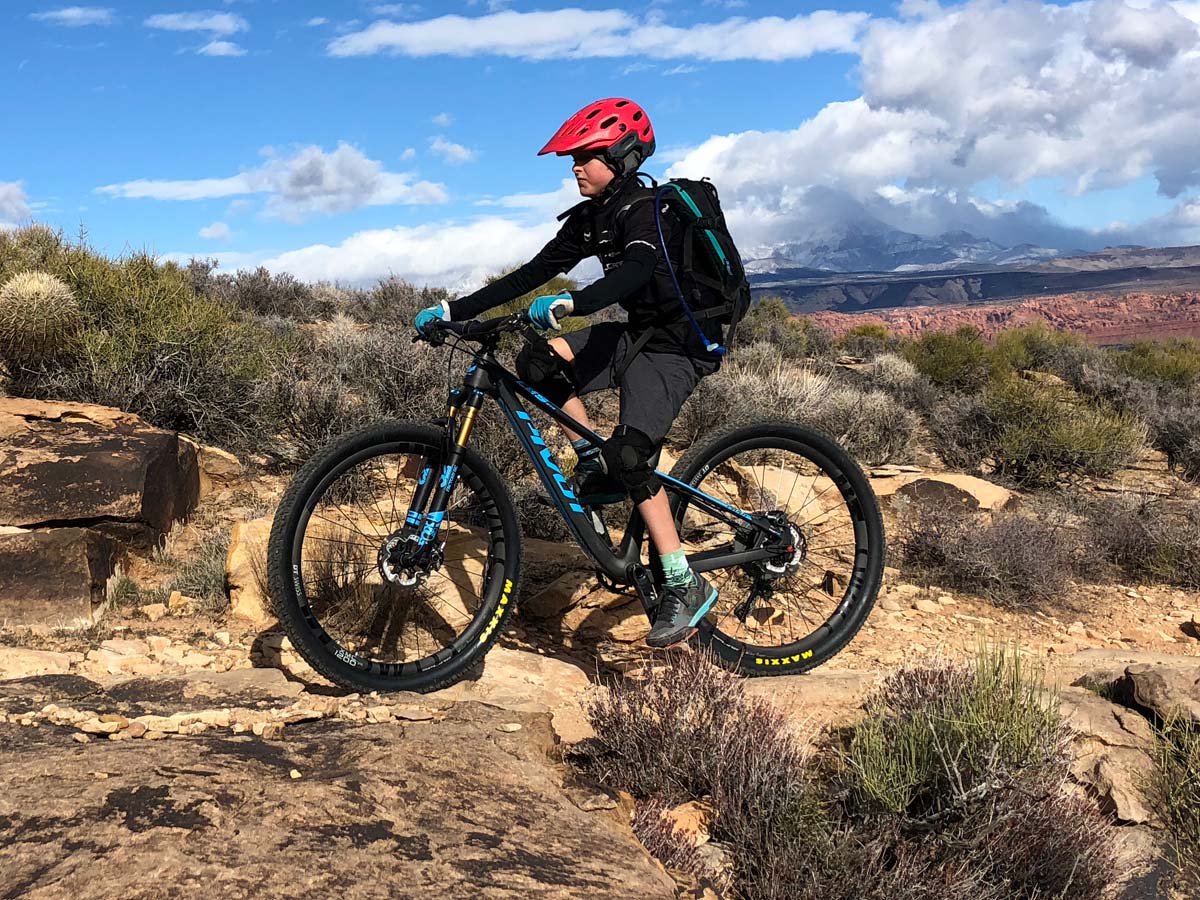 Pedaling this bike seems to be more fun and less of a chore. In fact, the thing our test rider loved the most was how well the bike climbed. If you are used to a heavy full-suspension bike, your first time on this bike will almost feel like the bike is propelling you up the trail. This is one of the reasons this bike would be ideal for a new cross country racer. It is great for building strength while also allowing the rider to climb technical ascents without getting discouraged.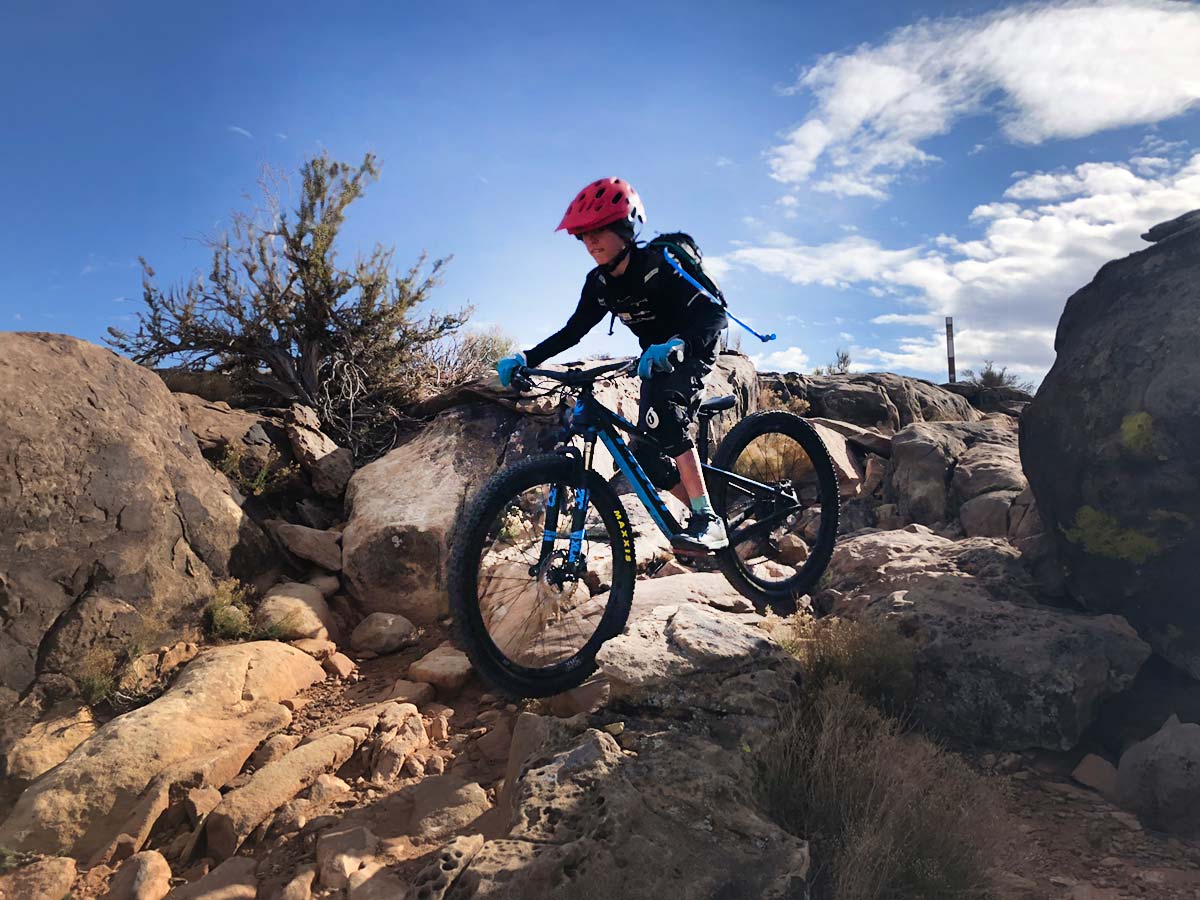 Attributing to the great ability to climb, the LES 27.5 is stiff and extremely efficient. Every ounce of energy you put into this bike comes back in the wheels turning. Opposed to a full-suspension bike where a rider's energy can go into the rear suspension, this bike helps young riders finish longer cross-country rides.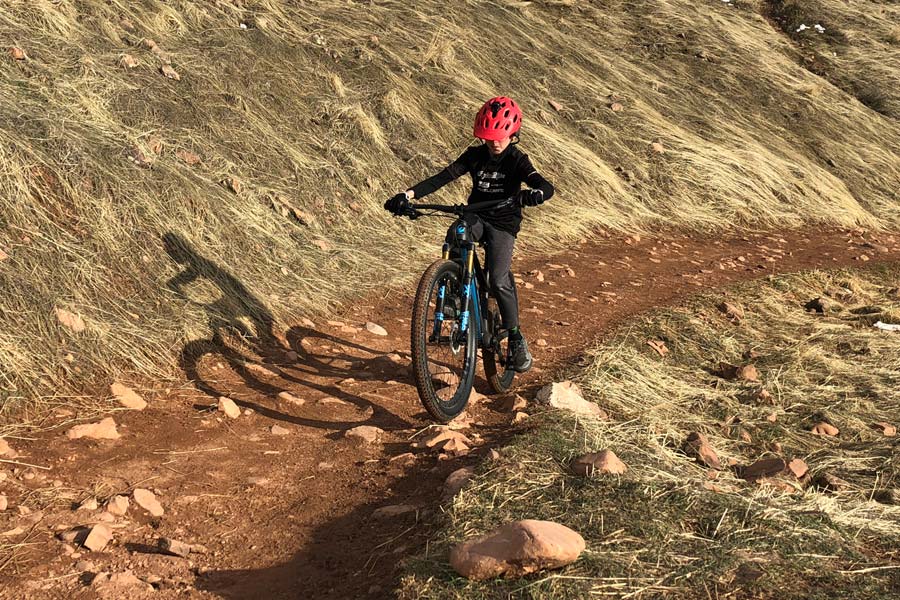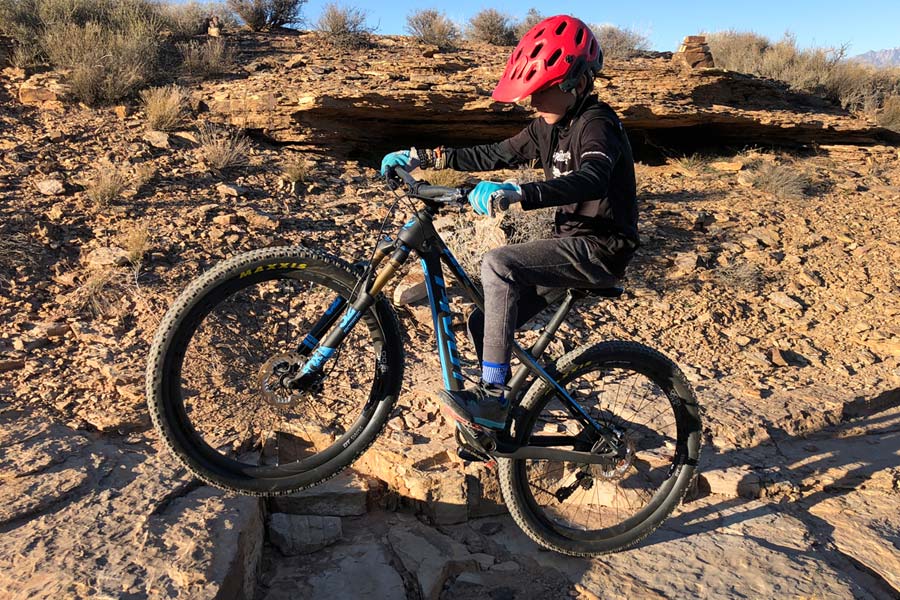 "This bike only weighed about 20lbs and the gearing made it super easy to pedal and climb steep hills."
Mountain Biking With Kids Test Rider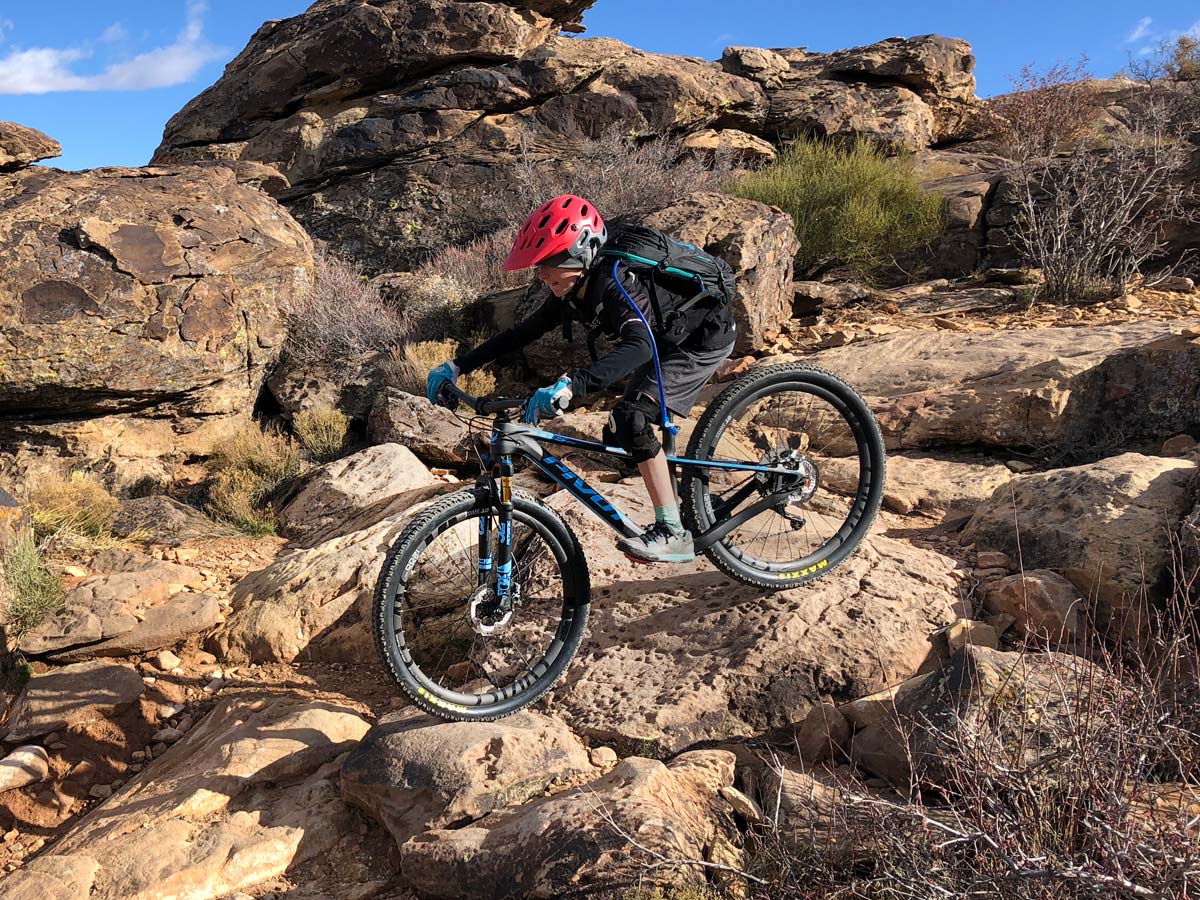 Now the fun part, the descent! With a bike like the LES 27.5, young riders can drop in with confidence. Starting with the short chainstay, riders are not over encumbered by a long bike. This allows smaller riders to get their butt behind the saddle when needed. This makes descending technical and steep drops more comfortable and plausible.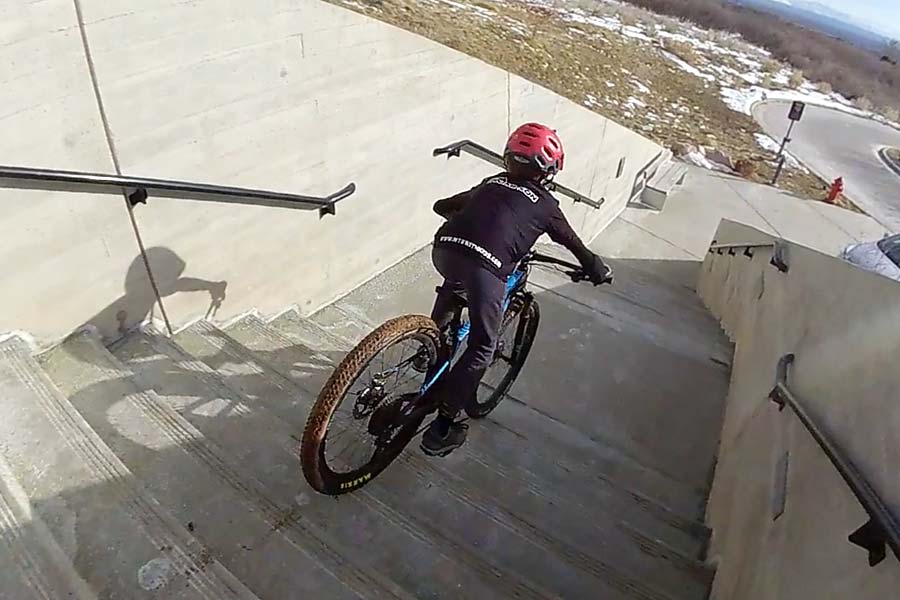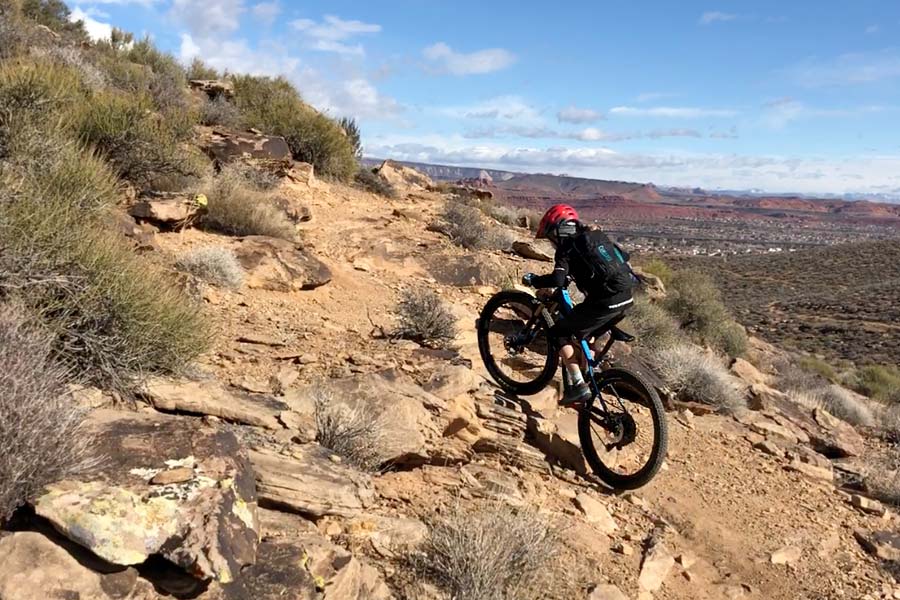 Summing Up The Pivot LES 27.5
After all is said and done, this bike is versatile and ready to be ripped. With options for young and adult riders, the LES 27.5 can fit most rider's needs. Our demo found that this would be an amazing bike for either new riders who want to pursue racing in high school or current NICA cross country racers.
Whether a high school or middle school racer, this bike features short chainstays and head tubes giving young riders the ability to ride steep and technical terrain. Where many bikes steal your energy output in the suspension, the LES 27.5 puts all your energy to good use. Getting you up and down the mountain again and again… and again. In the end, although this is a great bike in general, it is definitely tuned for XC riders. Be sure to do your research before purchasing and even see if your local shop will allow you to test ride. Just pick the bike that best fits you and your riding style.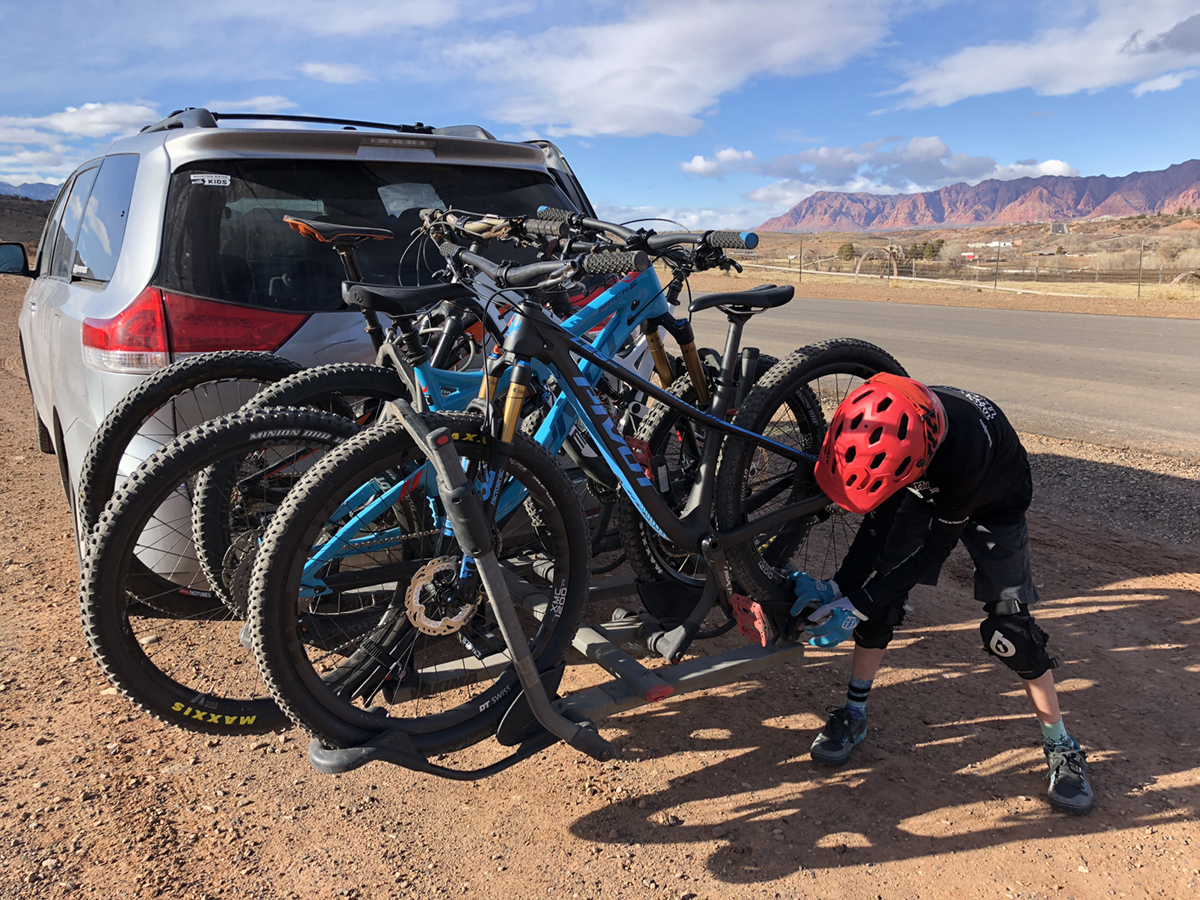 https://mtbwithkids.com/wp-content/uploads/2019/06/pivot-les-275-featured900px.jpg
600
900
Brett
https://mtbwithkids.com/wp-content/uploads/2016/05/logo-mtbk-400-300x157.png
Brett
2019-06-22 12:58:48
2019-08-14 18:59:22
Pivot LES 27.5 Review