Mountain Biking With Kids had the opportunity to chat with Jacob Rheuban from Prevelo Bikes. Based in California, Prevelo is a somewhat recent entry into to the kids' bikes marketplace and they have established a firm footing in the industry. They've done this by offering great looking quality bikes for kids which are also innovative and reasonably priced. You can see our reviews for the Prevelo Alpha Two and the Prevelo Zulu One to learn what we thought about them. Read on to learn about one of America's best new kids' bike companies and how 2018 went for Prevelo.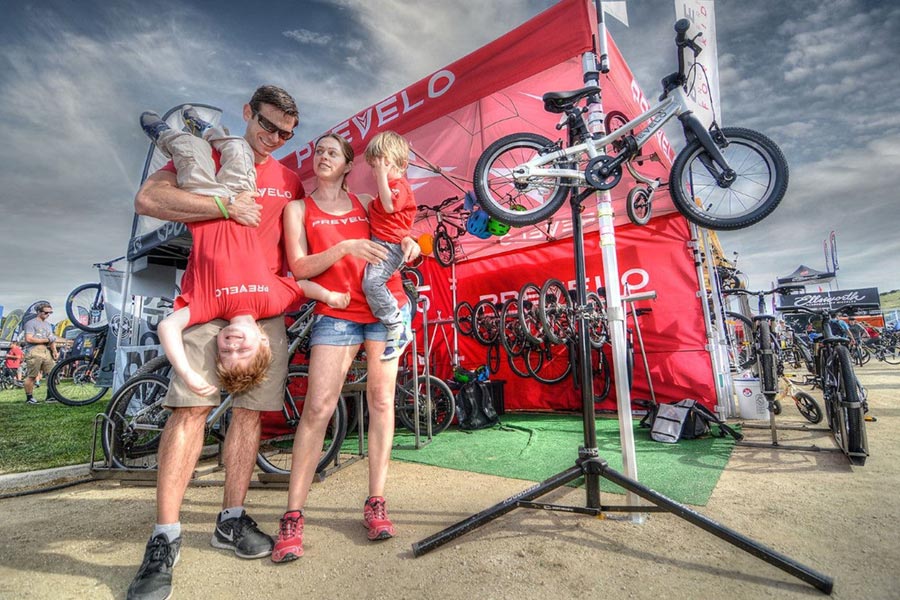 MTBK: As an entrepreneur, tell us why you chose to make kids' bikes as opposed to choosing another venture.
The decision was driven a lot by my personal passions. I love bikes. I'm a dad and I love seeing my own kids on bikes. I've also always be attracted to product development. We like designing and building something tangible. I like the direct sales model – I like dealing directly with customers and I like eCommerce. We wanted a business that was wholesome and fun. I wanted something that my whole family could be involved in. I like traveling overseas and spending time at factories seeing everything get made. It's fun working in a shop that smells like new tires and coffee. Prevelo really wraps up everything that I love and really wanted in one package.
Perhaps I should have focused more on good business judgement than following my passions. But it's too late for that now.
MTBK: Can you describe what you've learned over the last 12 months. Throw in some highs and lows.
I've learned thousands of little things. I'm not sure where to start. We learned what an ISF filing is, how to align the heating element on a strapping machine, not to run untested code on a live site, and how to say "bottoms up" in Taiwanese.
In terms of larger business philosophy stuff – always stand behind your product and take excellent care of your customers. I want my customers to know that I have their back.
Beyond that, the experience has been humbling. I used to be a sort of armchair entrepreneur – I'd look at brands and think how I would do things better. Now that I'm in the thick of it, I have tremendous respect and admiration for the hard working founders of other brands.
Also, I should listen to Sarah (my wife and business partner) more. If I had we wouldn't have run so short on inventory in 2018. Early this year I was focused on strategically feathering the throttle on our young family business and Sarah was like "Sell the house, make more bikes." We ended up selling the house.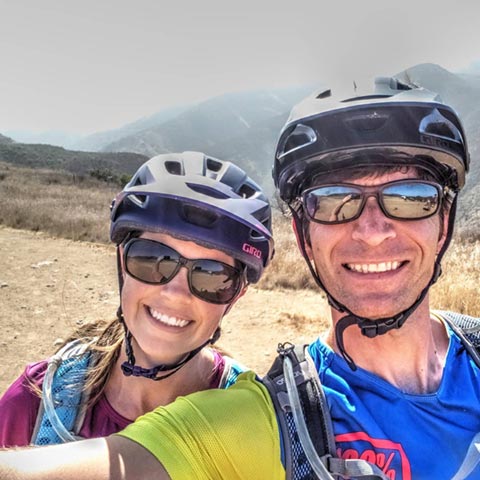 MTBK: What do you want Prevelo to get better at?
I think there is a lot of work to be done in improving the direct to consumer bike purchasing experience. For example, since there is often no bike shop between Prevelo and our customer, we check and tune every bike prior to shipping it. But I think there is still work to be done to improve the entire experience – things like making unpacking and assembly easier and better website features to help people get a good fit on bikes that they can't see in person.
MTBK: What are the ups and downs of running your own business in the bike industry?
Ups: Seeing a smiling kid riding a bike that we built. The look on a parent's face when their kid first learns to pedal. Messages from parents saying they and their kids love our bikes. Posting goofy stuff on Instagram and Facebook and calling it "marketing". The incredible community of supportive customers. The satisfaction of building something. Meeting so many great people.
Downs: I have to deal with international trade issues. Getting inventory right is always a challenge. Bookkeeping.
MTBK: What was your top selling model of 2018 and why do you believe that bike was so popular?
The Alpha Two is our top seller. I think it's a size that doesn't get a lot of attention from the mainstream brands. So there's an opening in the market there that Prevelo and other kid's bike specialty brands slot into.
MTBK: Are you going to tweak any of your bikes' geometries for the next round of production?
We just finished a long year of product development with the Zulu Series. While we're definitely not going to sit on our hands for very long, we're going to take a breather before we dive back into product improvement. I might have a more satisfying response in a couple of months.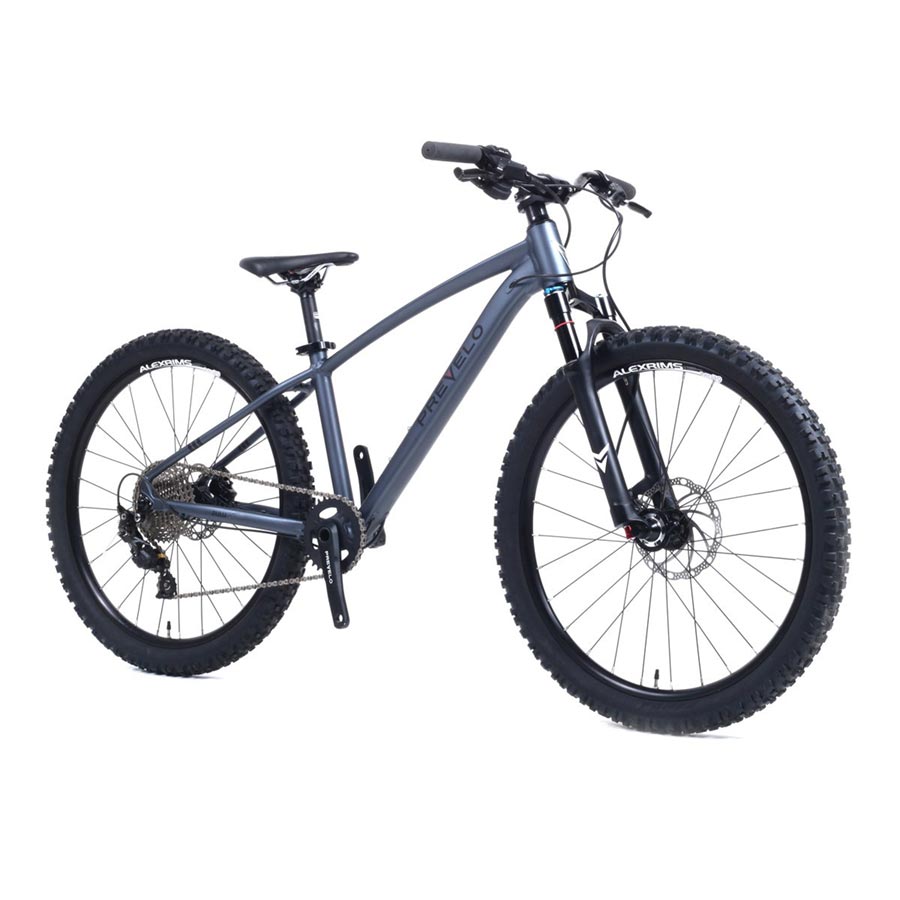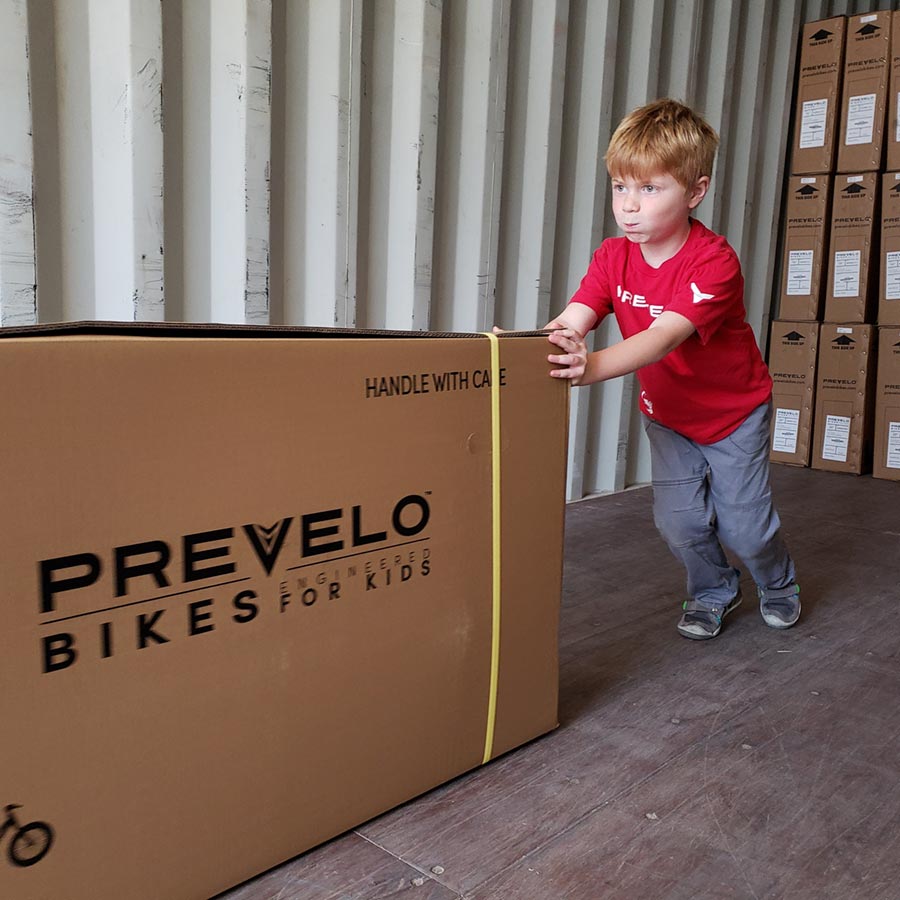 MTBK: Tell us about the new Zulu Four.
We're very excited about the entire Zulu Series. When we first started Prevelo, the Zulu Series was sort of a passion project within a passion project. I built the Zulu Three because my oldest son was asking for a mountain bike and I wanted him to ride a Prevelo. But I didn't expect it to be a huge seller. It ended up being the first bike that we sold out of. So we were like "Wow, people like our mountain bikes" and there's a market for mountain bikes with kid centric design. We decided to really dive into it and try to make the best mountain bike we could.
We redesigned the Zulu Three and Zulu Four with a new stronger and lighter frame and modern trail bike geometry (67 degree headtube angle and 74 degree seat tube angle) but we kept our low bottom bracket. I built in features that we feel are really kid appropriate. Kids lay their bikes down a lot more that adults, so we kept the rear caliper protected by using a flat mount caliper and nesting it between the rear stays. Additionally, we made custom direct mount cranks with short crank arms and narrow Q factors. And we made the bikes available with features like a custom built air fork with a carbon fiber lower and thru-axles.
We're also pretty excited about the new Zulu One and Zulu Two. We listened to feedback from dads that wanted true trail bikes for very young riders. There are some fantastic 14-inch and 16-inch bikes on the market, but they almost universally have BMX/dirt jump type geometries. We designed the Zulu One and Zulu Two to be legit trail bikes. They have long, low and slack geo and hydraulic disc brakes. They are ultra stable and forgiving rides, which I think is useful when you have a young rider being challenged by terrain. We also wanted to make the Zulu Two available with an air fork. Some people were building up 16-inch bikes with 20-inch air forks. But we wanted a real 16-inch fork to keep the geo correct and the bike manageable for small riders. So, we had 16-inch air forks custom made for the Zulu Two.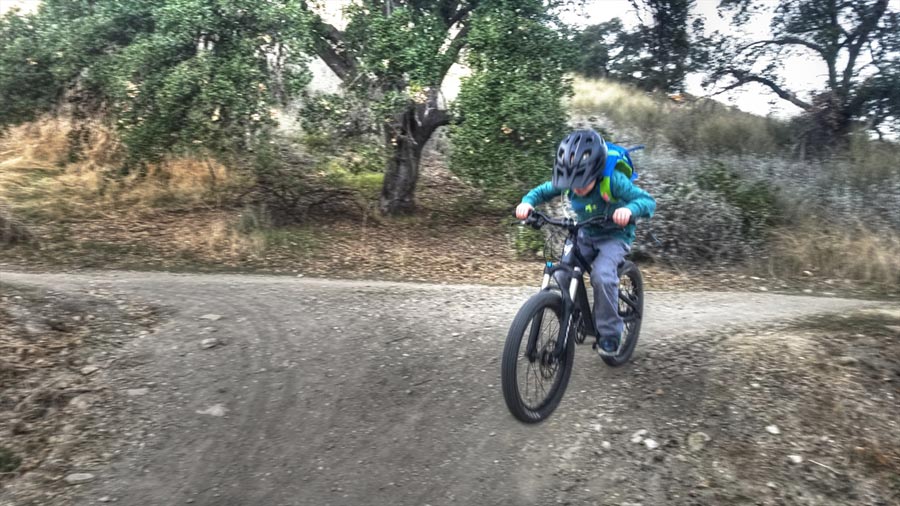 MTBK: You're just like any other dad when it comes to watching your children grow and progress their bike skills. Are there any big accomplishments or benchmarks that have impressed you over the last year?
I've simply been impressed that my oldest (7 years old) can basically ride non-stop for 7 hours at the downhill park. My younger son (5 years old) melts my heart when he asks to join me on my rides.
But we get a pretty special bike family experience. My sons have had the uncommon life experience of being part of a family starting a kids' bicycle company. It goes without saying that they were the inspiration for Prevelo (and are our primary prototype testers). But they have also become students of the bicycle industry.
Our business is simple enough for a child to understand (we make a product that children are familiar with and we sell it). Yet it touches on an incredibly diverse range of industrial topics: design, engineering, manufacturing, importing, warehousing, marketing, sales, fulfillment and customer service. These two boys observe a whole lot of it, are eager to be involved (as much as they can) and understand far more about how the bicycle business works than most kids their age. They have a sense of ownership in the company. They are proud of our product. I'm really proud of them.
MTBK: What are your plans and goals for 2019?
I'd like to ride more. I also want to try roasting my own coffee beans at home. I've heard the trick is to use a popcorn popper and pay close attention to the bean color.
https://mtbwithkids.com/wp-content/uploads/2018/12/rheuban-family900x600.jpg
600
900
Brett
https://mtbwithkids.com/wp-content/uploads/2016/05/logo-mtbk-400-300x157.png
Brett
2018-12-14 23:49:07
2020-01-11 02:41:27
Prevelo Bikes – Our Chat With Jacob Rheuban