Our first family mountain biking trip to Jackson was in 2018 and it was a lot of fun. We were only able to hang out around the Teton Pass area, but we were sure we'd return. In 2020 with a lot of racing either cancelled or postponed, we were able to get back up there on Father's Day weekend with a bigger itinerary in mind.
Article QuickLinks: Snow King Mountain | Jackson Hole Bike Park | Teton Pass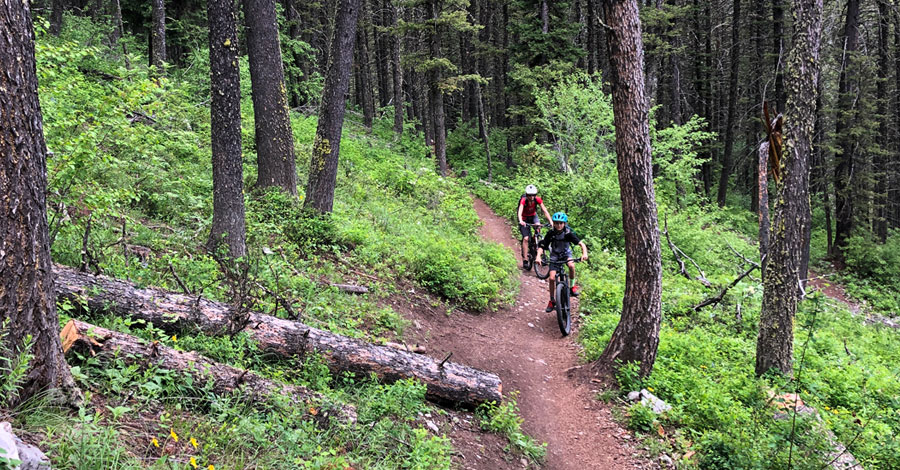 As usual, our adventures are only scratching the surface of this family-friendly mtb paradise, but we hope to give you enough information to give it a try with your mountain biking kids.
It's going to be in the best interest of safety and fun to make sure your kids have the skill level and attention span to ride in some of the areas we share – so be good and err on the side of caution. Do your research and plan your rides accordingly. It's always going to be better than to finish early and have them wanting more as opposed to burning them out with miles to go.
Our kids are pretty good riders and their ages are 13 and 16. Back in the day when we'd do long rides, we were always sure to overpack with food and water, take a ton of breaks, and be prepared with the proper clothing. My wife and I would also be sure to either pack additional layers for the kids or have space in our packs if the wahoos wanted to shed some layers.
Without further ado, let's take a look at mountain biking in Jackson, Wyoming with kids.
We started at the Cache Creek Trailhead mid afternoon and we were ready to get in around 10 miles. The weather was perfect and we were so happy to be riding in the alpine again. Our previous outings were in southern Utah and we were definitely hankering for some woods. Ferrin's was in superb condition and this was just a long, steady climb. There weren't many stretches of trail that descended or flattened out. Every ascent on the trail for our group was feasible and every one of us enjoyed it. One of the best features of the climb was that it was not switchback after switchback. There was plenty of space for the trail builders to work with and that lets you take in the forest with all your senses.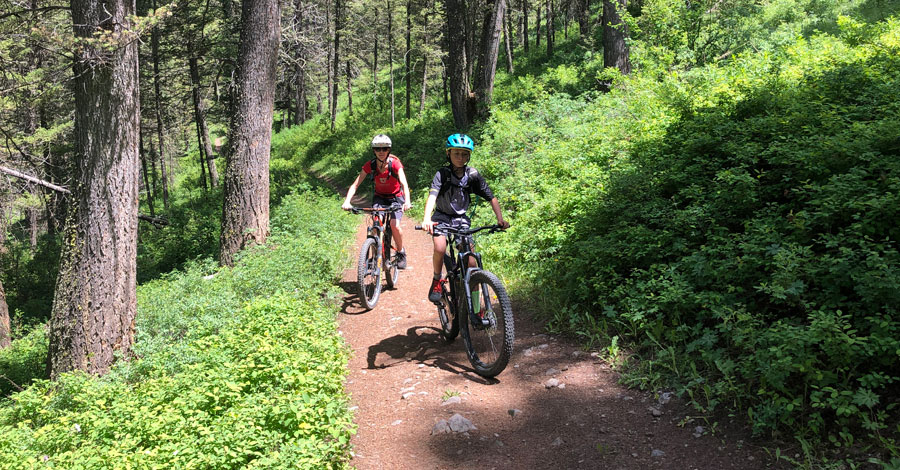 After topping out on the climb, we took a short break to gobble some calories, drink water, rest our minds, and pull up the knee pads.
Our descent began on double-track which led to where the ski lift for the resort dropped off lift riders. Within sight of the lift we could see where the single track started and we headed down. There were a few embedded rocks to maneuver as we began the trip down but after the first couple hundred of yards the trail opened up just below a bare ridge line. At this point you're headed west and incredible views of the Teton valley compete for your attention.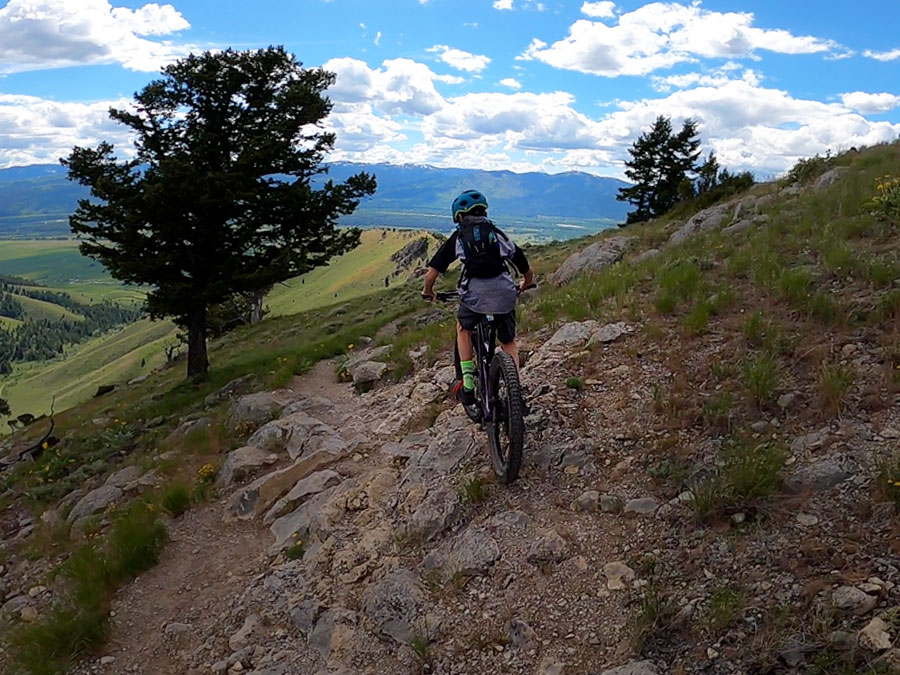 Honestly, the climb on our route was a lot more pleasant than the downhill. The descent was beautiful, but there were several people doing the out-and-back hike on Josie's Ridge. Remember, you should always yields to hikers. There were a few hairpin switchbacks on the way down, but once we got back in the trees on Sink Or Swim, we were happy campers bikers again.
The route we took was composed of intermediate and advanced trails, but if you check out the embedded map, you'll see that there are beginner trails on the north side of the Cache Creek Trailhead parking area. See? Fun for the whole family.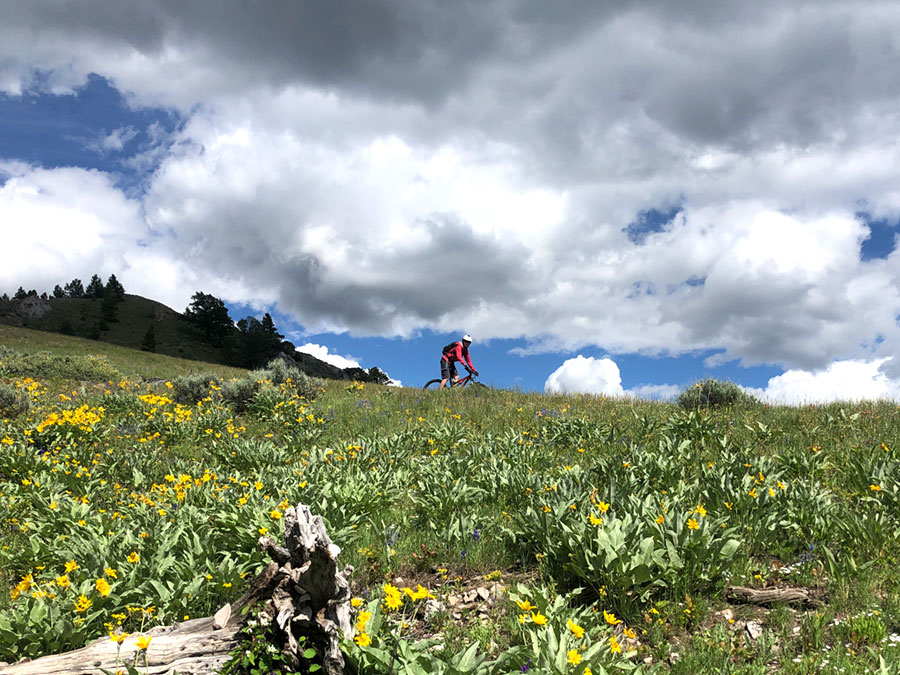 Snow King Mountain Trail Map
MTB Helmets For Kids

Make sure your kids have proper, well-fitting head protection.
Knee Pads For Kids
Knee pads are another level of protection for young riders.
Hydration Packs For Kids
Is your kid big enough to carry their own water and supplies?
Jackson Hole Mountain Bike Park

The next day we were off to the Jackson Hole Bike Park. On a map, the bike park doesn't look very impressive. There is only one lift and less than 10 trails. Leave it to the good folks at Gravity Logic to dispel any reality of disappointment. Although the lift is quite short, the trails are extend across the terrain very well. They maintain flow and every drop of kinetic energy is optimized.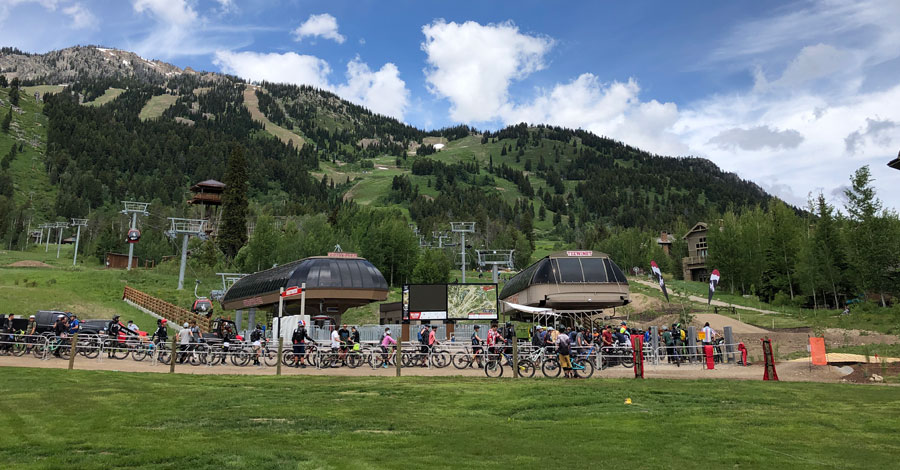 Table jumps, wood features and berms characterize the personality of the park. The absence of technical rock gardens and rooty corridors don't lessen the fun at all. It even makes it more suitable for younger kids or mountain bikers on the beginner to novice side of the spectrum. That's not to say you'll encounter a herd or two of bros at the bike park, you're just going to be able to ride laps at a bike park that's very suitable for families. The trail Lucky Charm is plenty of fun. We even encountered a 5 year old girl shredding the gnar on her full suspension 20-inch wheel bike with her family. It was downright charming.
Jackson Hole Bike Park Map
Mountain Biking With Kids At Teton Pass

For mountain biking families with intermediate to advanced riders, Teton Pass is where the action is. Teton Freedom Riders, the local mtb trail organization, has carved up a system of trails that many will consider second-to none. Yes. It's really that good. The key to having a good time in this zone is shuttling. Look at the embedded map and find where you want to start. Unfortunately, we have only been on the trails on the south side of Hwy 22, so I suppose we have a reason to go back and explore the likes of Arrow and Phillip's Canyon.
Teton Freedom Riders – The Local Trail Stewards

The people who spend their time developing trails with the Teton Freedom Riders are owed a very big thanks. The work they put into management, maintenance, and new trails is often overlooked by passers-by. After you explore the links below, please consider a contribution.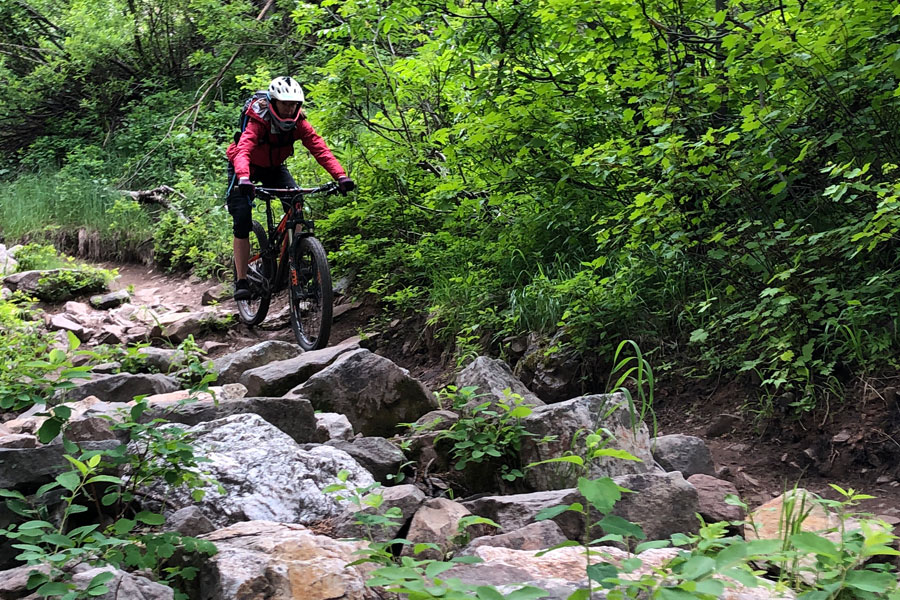 Our very first experience in this area was on Lithium a couple of years ago in the early fall. The trail was technical and loose. There was plenty of hike a bike. We didn't get on it this time around because there was still snow on the traverse.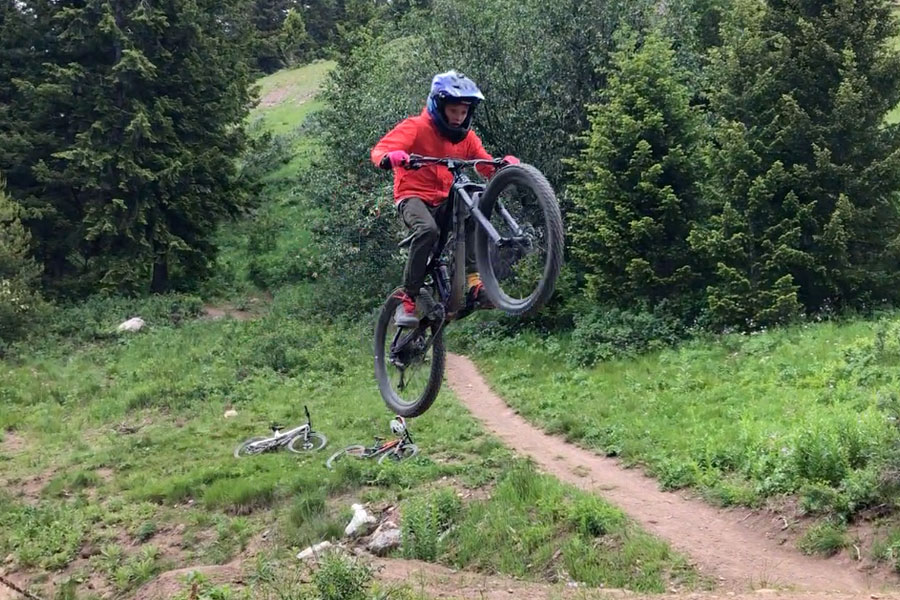 For this round we stuck to shuttle laps on Jimmy's Mom, Candyland, and Parallel. There are gap jumps galore and some wonderful technical stretches on these trails. My wife and I can't do the jumps on these things and there are ride-arounds for everything except the rocky and rooty sections. Again, kudos to Teton Freedom riders for these feature-rich mountain bike trails. When your family is ready to hit this area, take it slow and enjoy it. Get a lap or two under your belt and then ride your face off.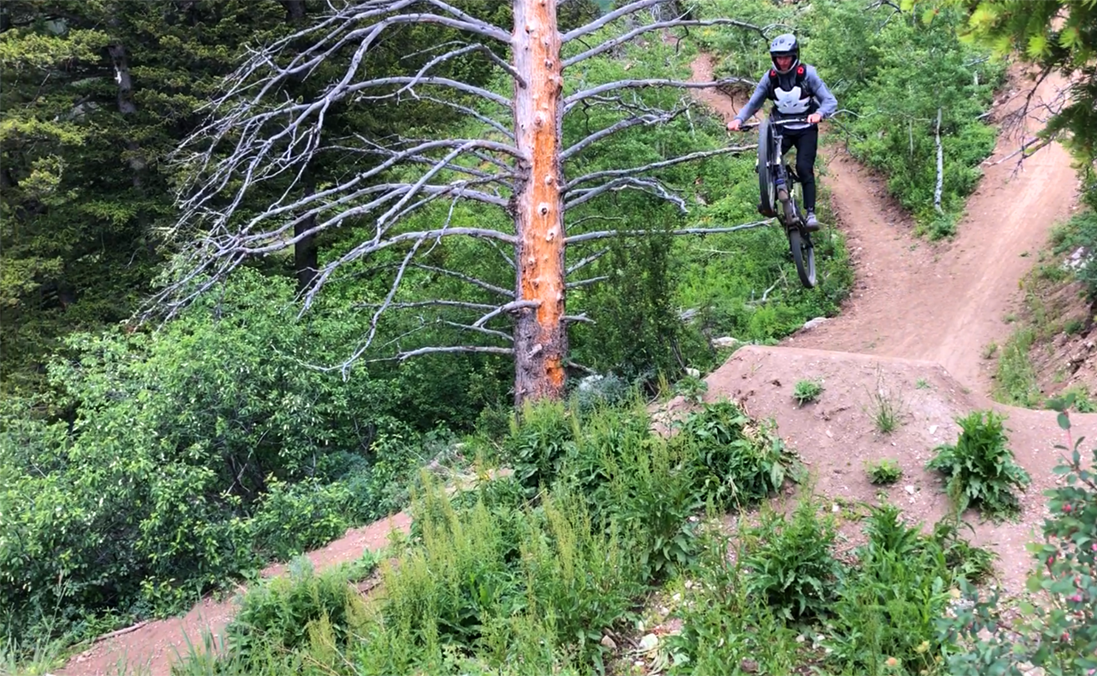 https://mtbwithkids.com/wp-content/uploads/2020/06/jackson-wyoming-mtb-with-kids-featured.jpg
470
900
Brett
https://mtbwithkids.com/wp-content/uploads/2016/05/logo-mtbk-400-300x157.png
Brett
2020-06-25 15:37:40
2020-07-01 18:42:45
Family Mountain Biking In Jackson, Wyoming