It's important to send your kids out on the trails with a complete set of pads and safety equipment. They may not want to wear them, unless, of course, those knee pads are the Demon United Hyper X knee pads. These pads are both comfortable and stylish, and they'll help protect your child's knees from the rough stuff when they fall off of their bike.
Comfort Is As Important As Safety

The Demon United Hyper X knee pads are gear that's comfortable to wear, thanks to the perforated neoprene fabric that allows your child's skin to breathe. At the same time, the knee guard is highly protective, due to the D30 (which is also reflected in the name of the knee guard, by the way) foam padding. It's designed to absorb the shock of falling on any surface. The exterior portion of the guard is made of Kevlar, the same thing that bulletproof vests are made from, ensuring that the protection won't break down due to a fall. It's sturdy, so you won't have to worry about cracks forming in the surface.
On top of this, sweat is no match for the interior of this knee guard, which consists of terry cloth material designed to wick away moisture. When you combine this with the mesh panel on the inner section of the knee, you end up with a very well-built protective device that really takes a number of different things into consideration.
MTB Pads For Kids Designed To Stay In Place
A big issue with most knee pads is the fact that they tend to slip. No matter how tight you make them (without cutting off blood flow, of course), they still might move around as your child pedals up and down the hills.
This has not happened with our Demon United knee pads. They fasten into place with high-quality Velcro. The straps are wide – and that makes them both comfortable and durable. Overall, the stitching on the pads, which holds the Velcro segments into place, is sturdy. There aren't any loops or uneven sections.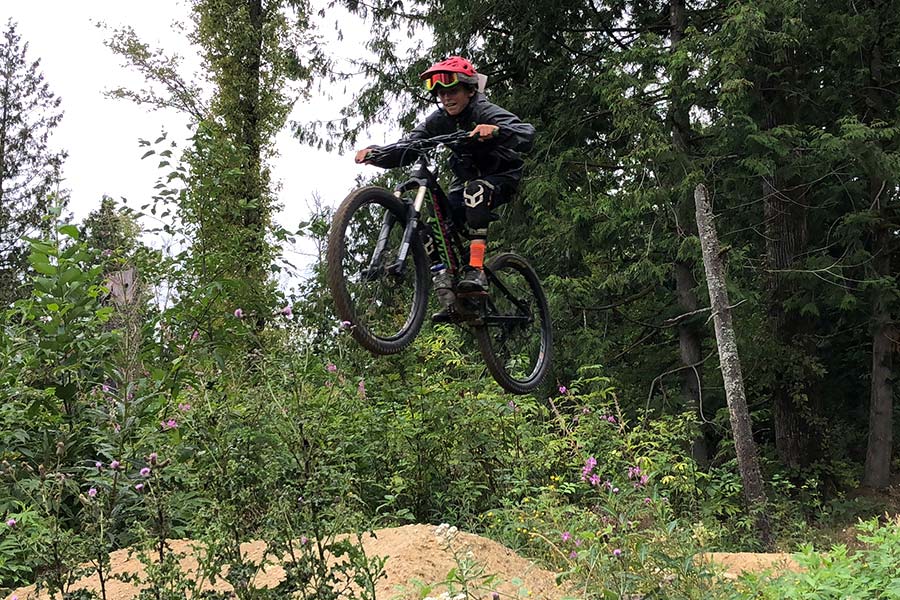 Demon United Knee Pads Are Sized To Fit
The Demon United Hyper X knee pads come in four different sizes. In order to determine which one fits best, you'll need to measure your child's leg both above and below the knee. We received a size small to test out.
Our test "model" has an upper knee measurement of 12.5 inches, and the guard fit fine. According to the specifications, this size is designed for a 16.5-inch upper knee/leg and a 14.5-inch lower knee/leg. Since the Velcro straps are adjustable, it makes plenty of sense to have some wiggle room in there. However, you don't want to go too small, because the pad might begin to slip. It's best to measure first and then check with the manufacturer, just to be on the safe side.
Speaking of the safe side, your child will certainly be there thanks to these knee pads. They are high quality, comfortable, and sized to fit. You can't ask for much more.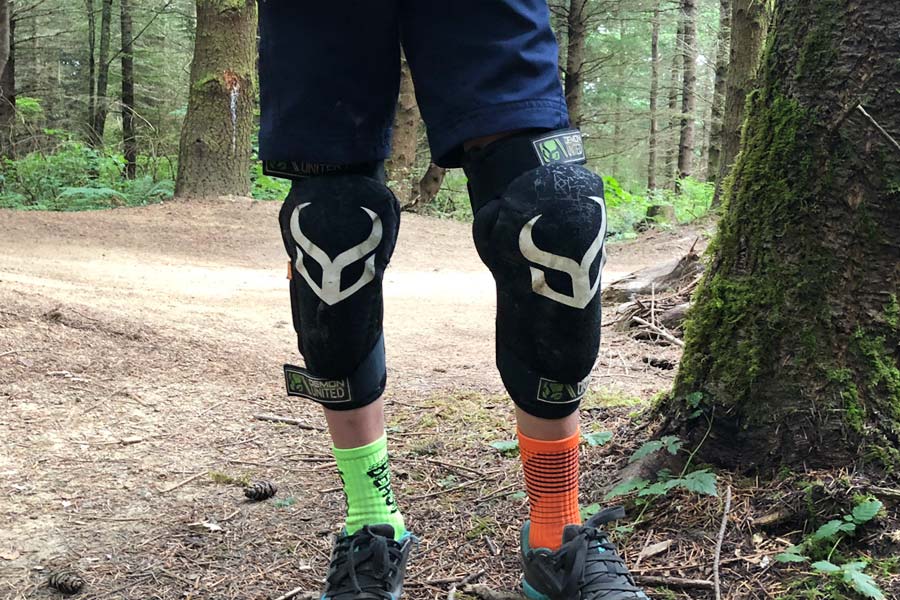 We Have Used These Kids' Knee Pads For Months And They Have Held Up Very Well

We received these pads in the late spring and have used them hard for over four months. Our travels have included multi-day stops in Winter Park, Park City, Bellingham, Whistler, and BC's Sunshine Coast.
Our kid took his first rough tumble in these a couple of weeks ago. We were storming down a trail and he clipped a tree with his bar. The result was a nice little over-the-bars experience where the pads certainly limited the damage. They protect the entire knee and the sides of the knees. That makes a big difference when doing a high speed dirt inspection.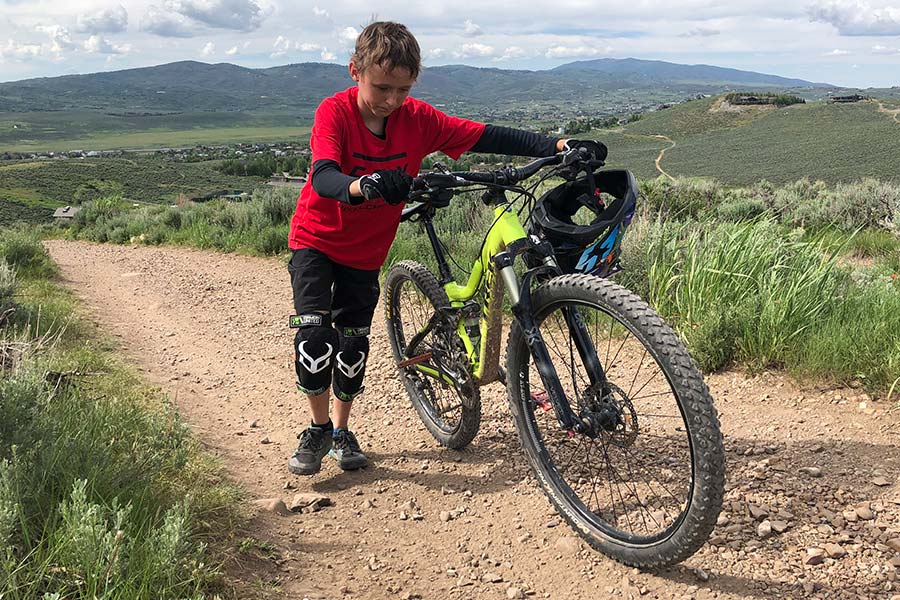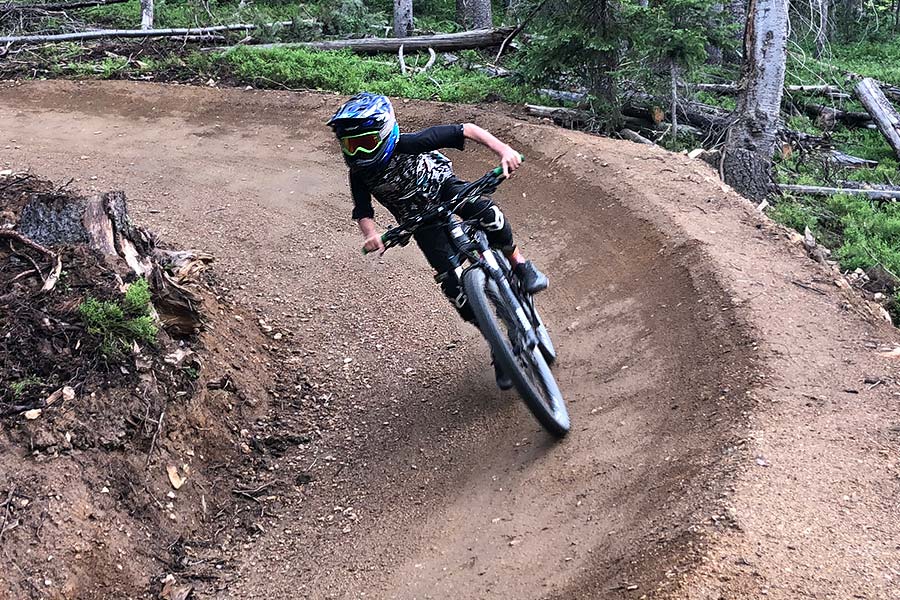 The pads have also been washed more than a couple of times. Their stitching has not failed or become loose. The Velcro still functions as if the pads are brand new. And, the graphics have not deteriorated.
Overall, these knee pads for kids from Demon United have been among the best protective gear we have owned. We are excited to have them be a part of our most used equipment as we enter Utah's second season of winter desert riding.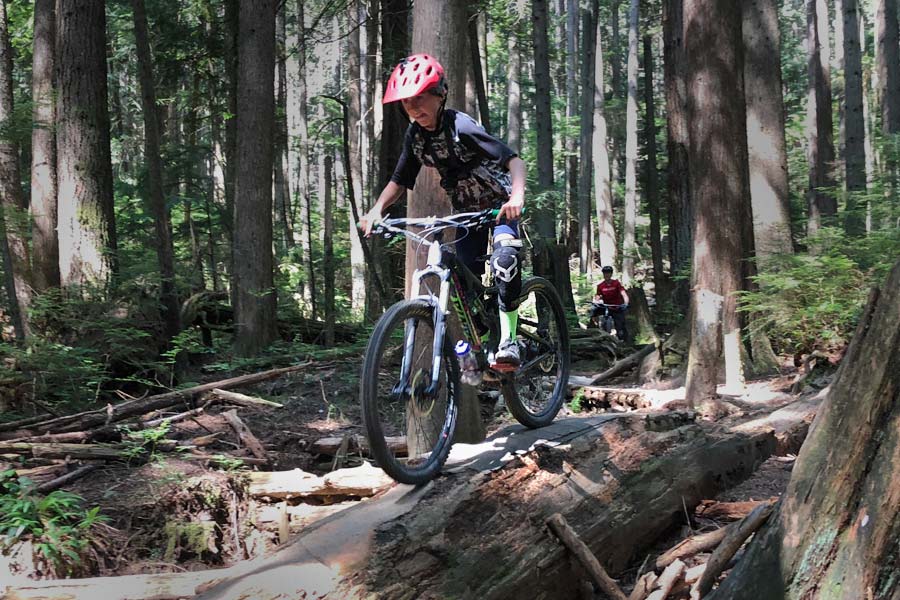 https://mtbwithkids.com/wp-content/uploads/2016/05/demon-dirt-bellingham-close.jpg
600
900
Brett
https://mtbwithkids.com/wp-content/uploads/2016/05/logo-mtbk-400-300x157.png
Brett
2019-10-02 18:09:53
2019-11-26 00:10:10
Demon United Hyper X Knee Pads For Kids Review