MOTHER'S DAY GIFTS
FOR MOUNTAIN BIKING MOMS
This list of mountain biking gifts for Mother's Day is a doozy. Among other things, we have helmets, bikes, accessories and apparel. The happiness index in our house is influenced by everyone under our roof – especially mom. And, when we were assembling this list, we were sure to include some simple things that our mom just uses and likes. So in addition to going on a mountain bike ride with mom on Mother's Day, consider a gift in this list.
Use the jump links to quickly see our recommendations for a category.
MTB Helmets For Moms
The only thing worse than kids crashing is moms crashing. It's going to happen every once in a while so make sure your family's moms have a well fitting, modern mountain bike helmet.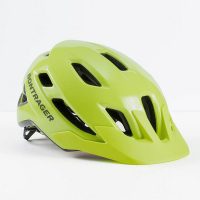 Bontrager Quantum MIPS Bike Helmet
A good trail helmet is hard to find. This is available in 9 colors and offers next level protection. MSRP $104.99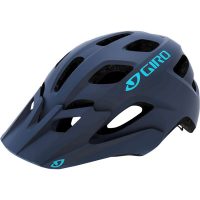 Giro Verce MIPS Bike Helmet – Women's
18 vents, MIPS protection, and a Roc Loc Sport system with visor make this Giro helmet a good choice . MSRP $65.00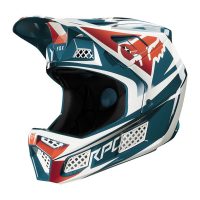 Fox Racing Rampage Pro Carbon Helmet
Available in a good selection of colors and sizes, this lid can help keep mom safe when things get rowdy. MSRP $499.00
MTB Jerseys For Moms
Don't hesitate to keep shopping around when browsing through these items. Jerseys are some out our favorite mountain biking gifts for Mother's Day. Choose your favorite – styles, sizes and colors are endless.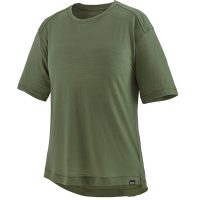 Patagonia S​/S Merino Bike Jersey – Women's
Moisture wicking and breathable Merino Wool blend make this jersey a must-have piece for your mtb mom. MSRP $89.00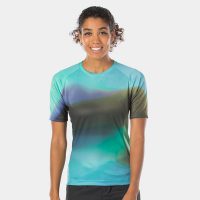 Bontrager Rhythm Mountain Tech Tee
Fabric and mesh inserts keep mom cool on long days while a drop-tail in back prevents overexposure while riding. MSRP $59.99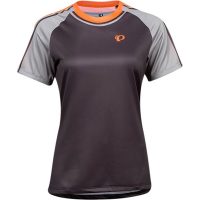 Pearl Izumi Summit Jersey – Women's
A 95% recycled polyester and 5% polyester blend are what makes this mountain bike jersey for mom tick. MSRP $60.00
Bike Maintenance Items
If you're daft enough to actually wrap one of these gifts and present them to your lady of the house, you deserve a punch in the nose. To be clear, you're supposed to buy this stuff and do some casual, out-in-the-open bike maintenance.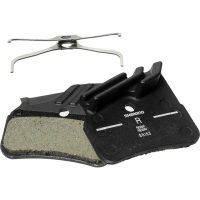 Brake Pads
Find a wide assortment of resin and metal brake pads from the most popular brands. MSRP varies.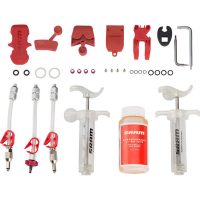 Brake Bleed Kits
Get what you need to do the job correctly for Shimano, SRAM, and more. MSRP varies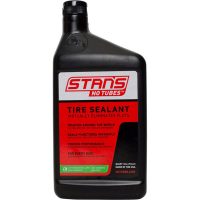 Tire Sealant
Keep mom's tubeless tires full of air. Choose sealant from Stans No Tubes and other brands. MSRP varies.
Dropper Posts
In addition to having kids, having a dropper post for the first time is a life-altering experience. Dropper posts are some of the best mountain biking gifts for Mother's Day because mom will actually love it more as time goes on. Many bikes come with these, but it's a somewhat affordable upgrade that will have lasting effects.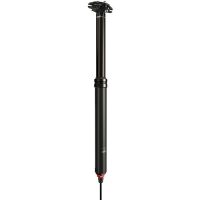 RockShox Reverb Stealth (C1) Dropper Seatpost w/1x Lever
Available in a range of diameters and travel lengths. It's a hydraulic dropper and has a 2 year warranty. MSRP $399.00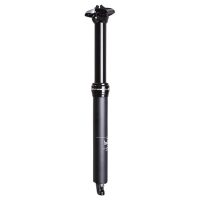 KS LEV Integra Dropper Seatpost
Claimed to be "the only hydraulically locked and air sprung seatpost to feature zero cable movement and up to 175mm of silky-smooth travel". MSRP $389.00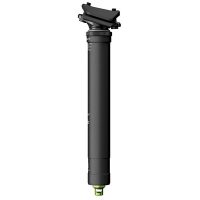 OneUp Components V2 Dropper Post
Having trouble getting your dropper post low enough or past a bend or seam in the seat tube? OneUp may be the way to go. MSRP $199.00 – $209.00
Cross Country Mountain Bikes
Mountain biking with the family is so – much – fun. If your family is just getting started, you don't have to drop a ton of dough on a bike. It's ok to start small and build up skills on an entry-level model that's both functional and affordable.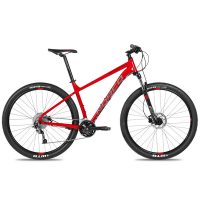 Cross-Country Bikes from Norco
Choose from many Storm and Charger models. Buy online and have the bike shipped to your local dealer for assembly. MSRP $459.00 and up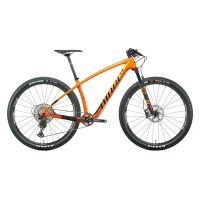 Niner AIR 9 RDO 3-Star Bike 2020
Available in sizes from XS – XL, this is a capable 29er which will get mom hammering the trails while you're cleaning the garage. MSRP $4,100.00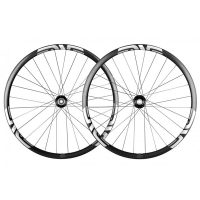 Enve M630 Wheels
Carbon is a material girl's best friend, not diamonds. And, unlike her ring size, you know your baby momma's wheel size. MSRP $2,100.00 and up
Full-Suspension Trail Bikes For Moms
Bikes make the best mountain biking gifts for Mother's Day! These are awfully fun to choose. And, we took care to serve up rides with three separate price points.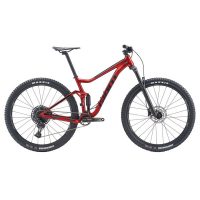 Giant Stance 29er
This is a very well-priced bike with an aluminum alloy frame with 1x Eagle drivetrain and full-suspension. Available in red or black. MSRP $1,550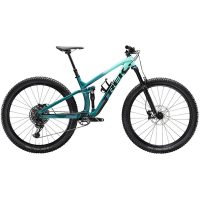 Trek Fuel EX 9.7
XS and S sizes have 27.5 inch wheels. M and up have 29 inch wheels. Carbon frame and Fox suspension. A great all-mountain rocket. MSRP $4,099.99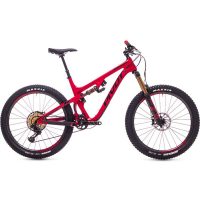 Pivot Mach 5.5 Carbon Team XX1
The average cost for delivering a baby in the US is about $11k. Tell your better half she better start choosing a name. MSRP $11,399.00
Mountain Biking Accessories for Moms
Gloves offer a basic layer of protection when the ole lady takes a digger. A hydration pack will keep her water cool and accessible. Sunglasses are just basics for those who don't stay inside all day.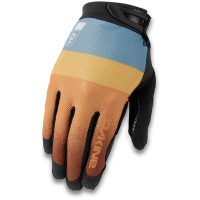 MTB Gloves
There are a lot of different styles available here, over a dozen actually. Basic black is ok, but feel free to choose something a little different. MSRP varies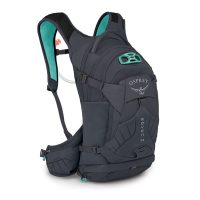 Osprey Hydration Packs
Hydration packs have come a long way. Kick that old one to the curb and choose a colorful, comfy, updated model from Osprey. MSRP varies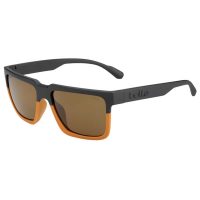 Sunglasses
Go cheap or go big. Risk-management is a key aspect of mountain biking, and selecting a decent Mother's Day gift. MSRP varies
Mountain Biking Shoes for Women
Get the right shoe for how mom likes to ride and what mom likes to ride. We have a choices from SIDI, Bontrager, and Five Ten. Each option offers comfort, stability and performance.
SIDI Dominator 7 MTB Shoes
If Dorothy had these instead of those dumb ruby slippers, she'd never go home. And she'd be the Wizard of KOM's.  MSRP $259.99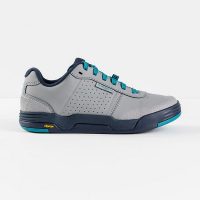 Bontrager Flatline MTB Shoe
These are to be paired with flat pedals. A Vibram sole keeps 'em grippy on the pins and off. Available in Black or Gravel/Teal. MSRP $129.00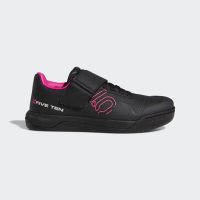 Five Ten Hellcat Pro – Women's
Your lady may not be a pro, but she may be a hellcat. The shoe's Stealth rubber is great and 5-10 has fit and comfort dialed in. MSRP $180.00
Mountain Biking Shorts for Women
When it's safe, rummage through mom's dresser and find out what size she wears, then surprise her with a new pair of mountain bike shorts. We have a few options to get your started. Basic black is always good, but feel free to browse and find something new from the Shredly brand.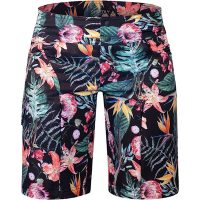 SHREDLY the MTB Short
Baggies for all body types and a relaxed fit that stretches while on the bike. Mom also gets ample pocket space that keeps her riding essentials close at hand.  MSRP $100.00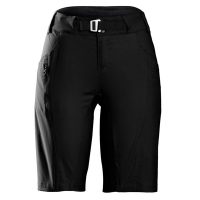 Tario Women's Mountain Cycling Short
A technical, lightweight women's mountain bike short perfect for aggressive riders ready to shred. MSRP $79.99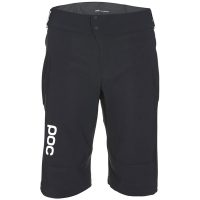 POC Essential MTB Shorts – Women's
Designed with all-day mountain biking in mind, these shorts are cut to fit mom's attack position, staying comfortable when it matters most. MSRP $100.00
Rain Jackets
Our mom loves her lightweight, easily packable, water-repelling rain jacket. In addition to wearing it while mountain biking, she wears it while strolling through town, on runs, camping, and so on. Choose something that's not only good looking, but a jacket she'll use all the time.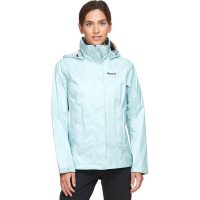 Marmot PreCip Eco Jacket
A packable rain jacket with breathable membrane keeps mom dry and comfortable on the move. Underarm zips let her vent out excess body heat.  MSRP $59.97 – $99.95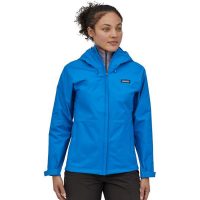 Patagonia Torrentshell 3L Jacket 149
Patta-Gucci. There. We said it. Still one of the best brands you can get because of quality, performance, and very good colors. MSRP $149.00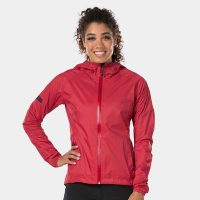 Avert Women's Stormshell Rain Jacket
A super light and packable women's waterproof shell for when the nastiest storms unexpectedly roll in. Available in Black (black) or "Cardinal" (kind of red). MSRP $199.99
Camping And Road Trip Items 
When we take a mountain biking road trip with the kids, around 50% of the time that involves car-camping. We love, love, love this aspect of the mtb lifestyle. Here's just a dash of suggestions to help keep mom  happy when things don't involve a cheap hotel.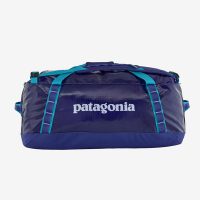 Patagonia Duffel Bags
We use these, and they're great. We each have our own color so we know whose is whose. Here's a video on how to attach the straps.  MSRP varies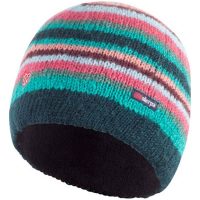 Beanie
Shop for the perfect mom beanie from a selection of over 100. Every color and style in the warm head rainbow is gracefully represented. MSRP varies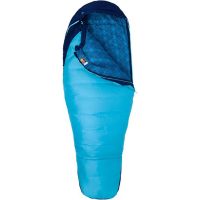 Marmot Trestles 15 Sleeping Bag – Women's
Women-specific fit adds insulation in key areas where women typically get chilly. This is comfort rated to a precise 16.7º F. MSRP $117.00 – $126.00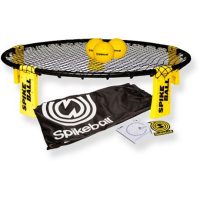 Spikeball 3-Ball Combo Set
Mom has the option of playing. If you made the mistake of going on too short a ride with the kids, use this to have 'em burn off leftover energy.  MSRP $60.00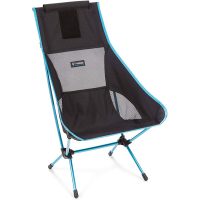 Helinox Chairs
We use these, too! Mom, dad, and the kids have their own colors. They are space-saving when all folded up and easy to transport. MSRP varies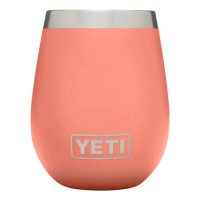 YETI Rambler 10oz Wine Tumbler
Rumor on the street is that this can hold other beverages in addition to mom's fave cab-sav. Don't know – never tried. MSRP $24.99
Cameras
Video or it didn't happen! With these camera gifts, you can document your family's mtb experiences. Be careful not use them all the time, though. Sometimes, the best memories are solely recorded through your eyeballs and stored in your brain.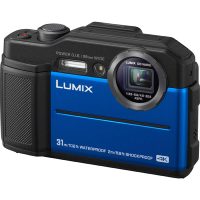 Panasonic LUMIX TS7 Waterproof Camera
Shoot 4k video and stills with this handy bundle of digital goodness. It includes a 128gb storage disc, tripod, and dare we say it – more!  MSRP $297.99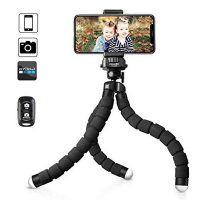 UBeesize Smartphone Tripod
This handy item can be used for family photos out in the bush when a fellow rider or koala is not available to hold a smartphone steadily. MSRP $24.99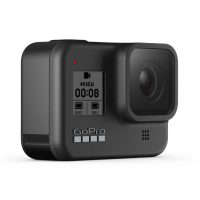 GoPro Hero 8
Built in stabilization is the highlight of this action camera and the price is really good. Start getting vids of the kids. MSRP $299.00
https://mtbwithkids.com/wp-content/uploads/2020/04/facebook-featured.jpg
470
900
Brett
https://mtbwithkids.com/wp-content/uploads/2016/05/logo-mtbk-400-300x157.png
Brett
2020-04-26 19:25:36
2020-05-05 17:10:51
Mother's Day Gifts For Mountain Biking Moms